YEOVIL NEWS: Pittards has a heart for the hospital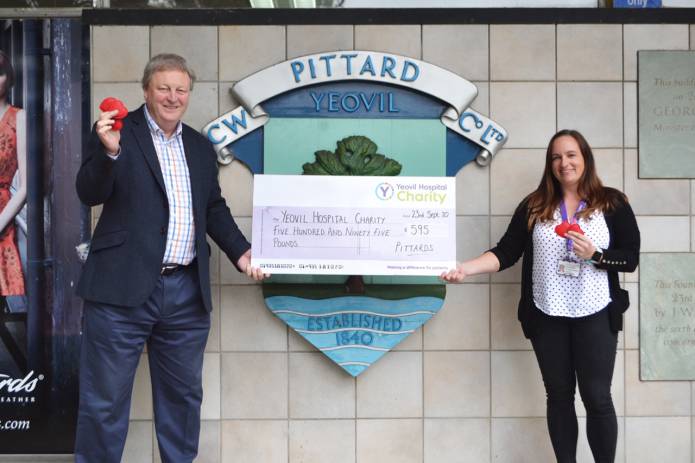 THE Yeovil-based Pittards has presented Yeovil District Hospital with a cheque for £595 which it has raised from the proceeds of the sale of special leather hearts.
The hearts were produced when lockdown was brought in following the outbreak of the coronavirus pandemic and they were gifted to families and key workers as a way of saying "thank you" and to let people know they were in our thoughts.
By popular demand the Yeovil firm put them on general sale at £5 a heart with £3.50 from each one sold being donated to the Yeovil hospital.
You can buy a heart on line at www.pittards.com/shop/nhs-heart .
Pittards' chief executive, Reg Hankey, is pictured presenting Yeovil Hospital Charity's Sarah Cherry with the cheque.
More news is available in the October 2020 edition of the Yeovil Press community newspaper which is still available from a number of outlets including the Westlands Yeovil entertainment venue, Yeovil Library in King George Street and the No5 Cafe Diner on the Lynx Trading Estate.
Tags:
News.