YEOVIL NEWS: British Legion urges people to stay away from War Memorial on Remembrance Sunday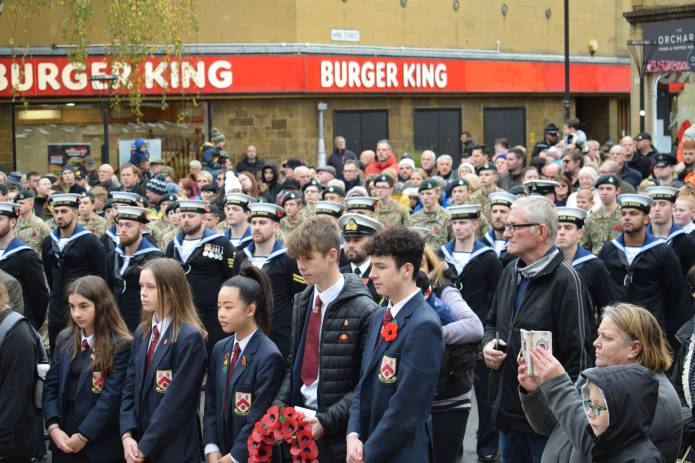 THE Yeovil and District Branch of the Royal British Legion has confirmed with deep regret that due to the ongoing health pandemic and associated Covid-19 restrictions there will be no formally organised Remembrance Sunday event on November 8.
The branch announced on October 7 that there would be no parade through the town or service held at the War Memorial in the Borough.
Vice-chairman of the Yeovil branch, Peter Forrester, said: "Individuals remain at liberty to attend the area and lay a wreath of their own free will if they so wish.
"But there will be no march past of personnel and veterans taking place after any church service, nor will there be any military band or standards on parade.
"Please do not gather or congregate in the area as there will be nothing to see, just health risks to take!"
Yeovil Town Council has decided to release a short Remembrance video montage in place of its usual involvement that morning.
Mr Forrester added: "The Yeovil branch of the Royal British Legion encourage the general public, in the absence of any formal parade, to create a drawing or picture of a poppy and place it in their window prior to Remembrance Sunday as a show of support and respect for the fallen and wounded of all conflicts, from all nations."
Yeovil Town Council's decision not to take part in any formal Remembrance Sunday ceremony can be found in detail on this link - http://www.yeovilpress.co.uk/blog/2020/09/30/yeovil-news-council-to-hold-virtual-remembrance-sunday-event/ .
More news can be found in the October edition of the FREE Yeovil Press newspaper which is available from a number of outlets in and around the town including the main Tesco store, Morrisons, Yeovil Library, Palmers Garden Centre, the Iceland store in the Quedam, and the Westlands Yeovil entertainment venue.
PHOTO: Taken during the 2019 Remembrance Sunday ceremony at the War Memorial in Yeovil. PHOTO COPYRIGHT BY CHRISTINE JONES, of YEOVIL PRESS.
Tags:
News.