YEOVIL NEWS: Council to hold "virtual" Remembrance Sunday event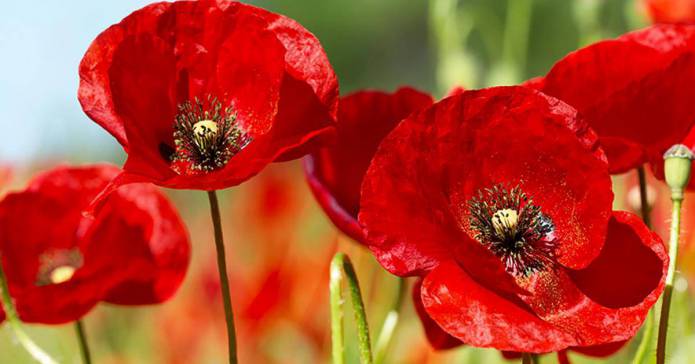 YEOVIL Town Council has cancelled its plans on taking part in this year's Remembrance Sunday event which will take place on November 8 because of the ongoing restrictions caused by the Covid-19 pandemic.
The council will, however, be marking the day by using an alternative approach by putting together a short video of remembrance which members of the public will be able to view on social media streams and the internet on Remembrance Sunday.
They will be able to reflect on the ultimate sacrifics that have been made through conflict – within the safety of their own homes.
A town council statement read: "In response to the Covid-19 pandemic, Yeovil Town Council has had to review the events that it both hosts and collaboratively hosts. Consideration has been given to Remembrance Sunday.
"Every year there is an overwhelming number of people who unite at the War Memorial in The Borough to remember and honour those who have sacrificed themselves to secure and protect our freedom.
"The regulations regarding public gatherings are changing all the time and the council must remain lawful as well as giving regard to public health and safety.
"Public health advise that people should either stay two metres apart wherever possible or one metre plus where this is not – which is one metre plus mitigations that will hep to prevent transmission.
"There are also restrictions on the number of people who can gather."
The statement adds: "In accordance with the guidance and regulations, Yeovil Town Council sadly will not be participating in the annual Remembrance Sunday event which this year falls on November 8."
The Mayor of Yeovil, Cllr David Recardo, added: "Safety at any event is of paramount importance, particulary for events affected by Covid-19.
"Unfortunately, we cannot ensure everyone's protection from the virus in such a large group so we need to act both in responsible and respectful way."
The Mayor normally is the first to lay a wreath at the War Memorial on behalf of the townspeople.
It is expected that wreaths from the Mayor and other dignitaries along with the Yeovil branch of the Royal British Legion and other service organisations will be placed around the memorial – at some point – as a mark of remembrance.
But there will be no parade this year or the usual ceremony that is held on Remembrance Sunday around the War Memorial.
Tags:
News.