YEOVIL NEWS: Council still plans to go-ahead with "low-key" Super Saturday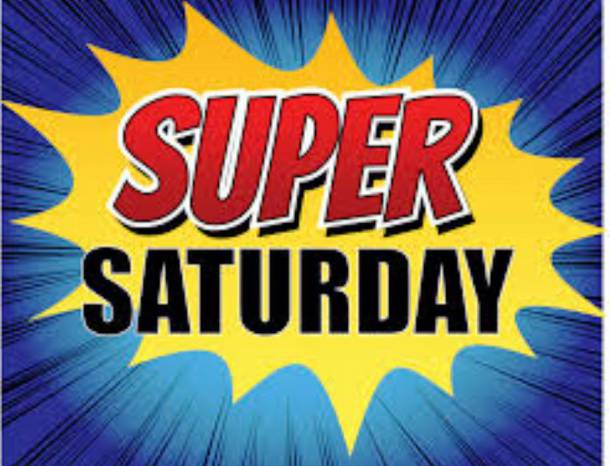 PLANS to hold the annual Super Saturday event in Yeovil in September are still in the pipeline – although it will be greatly scaled down on previous years.
The coronavirus pandemic has stopped many events from being held because of the lockdown and restrictions.
But with things slowly, but surely, heading in the direction of returning to normality there are hopes that a Super Saturday event can be held as planned on September 19 in the town centre.
Yeovil Town Council co-ordinates the day which normally consists of lots of town centre attractions, buskers, entertainment for all the family, a street market, local community group stalls and the Yeovil in Bloom competition prize-giving ceremony.
But sadly things will not be the same this year due to the ongoing safety concerns regarding coronavirus.
Members of the council's promotions and activities committee met on July 14 – via the Zoom conferencing technology – where deputy town clerk Sally Freemantle asked whether they wanted to go-ahead with Super Saturday.
"We have to think about things differently," she said. "We wouldn't want people to stop for any length of time in one place because that could lead to gatherings."
Cllr Wes Read, who was chairing the meeting, said: "I'd like to see something go-ahead as long as it is safe to do so."
He said he felt it important that the council was seen to be "moving forward rather than standing still."
Cllr Terry Ledlie said: "It should be a low-key event in September because of social distancing and gatherings, but perhaps we could do something later on in the year when things have settled down a bit?"
But Cllr Read said: "If we couldn't do something in September we'd then be up against getting anything done this side of Christmas."
Although he added: "We don't want to do anything that would end up with us getting earache from the public."
Cllr Evie Potts-Jones felt that the council should take the responsible attitude of cancelling Super Saturday for this year.
"I think we should cancel it," she said. "It would be foolish to do something that will push the community together while everything else we are trying to keep people apart."
The Mayor, Cllr David Recardo, said he was in favour of a Super Saturday evening taking place.
"I'm mindful that we need to encourage social distancing, but because people are coming into the town now it would be nice to put something on," he said.
"It shows we have confidence in the town and that we're not hiding under a stone."
The Mayor said he would hesitate about holding a community event early in 2021 as there would be other events going on in the lead up to Easter.
The town clerk, Amanda Card, said that a low-key event could be done which would be "minimalistic and not over the top."
And she suggested that the annual town criers competition held on the last Saturday of April in the town centre could be developed into a larger event.
Councillors said that they should go-ahead with plans for a small scale Super Saturday event in September, but be mindful of the fact that things could change depending on what is happening at the time with regards coronavirus.
Tags:
News.