YEOVIL NEWS: February edition of Yeovil Press is out NOW!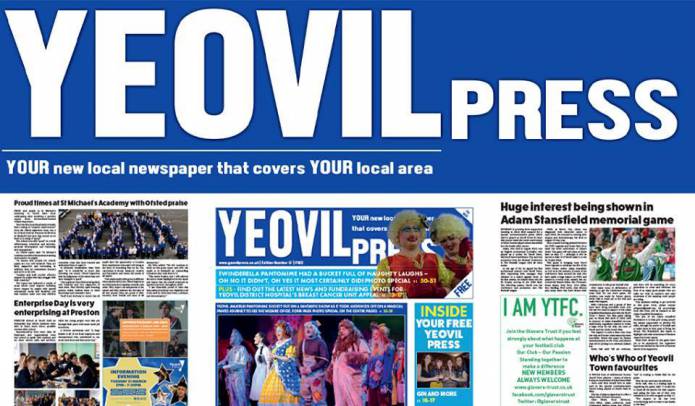 THE February 2020 edition of the Yeovil Press community newspaper is available NOW for people to pick-up for FREE from various outlets in and around the town.
Copies are available from the main Tesco store in Yeovil, the Morrisons store, Octagon Theatre, Yeovil Library, Westlands Entertainment Venue, the Co-Op Garage in Sherborne Road, the Co-Op store on the Westfield Estate, the Tesco Express stores on Abbey Manor and Cavalier Way, A Touch of Glass, No5 Café Diner on the Lynx Trading Estate, South Somerset District Council's headquarters in Brympton Way, the convenience store on West Coker Road, St Margaret's Hospice Furniture Store at the Old Cinema, Palmers Garden Centre, Yeovil Town Council's offices in Union Street, Montacute Garage, the Co-Op store at Stoke-sub-Hamdon opposite Stanchester Academy and West Coker Garage.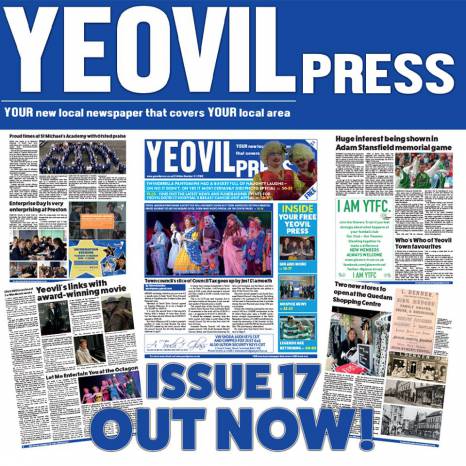 The paper will also be available in other outlets later today (Friday) and over the weekend.
The 72-page paper is packed with news, features, leisure, sport and photos from in and around the Yeovil area of local events and local people.
Included in this month's edition is a four-page pull-out from the recent run of The Wizard of Oz panto produced by the Yeovil Amateur Pantomime Society; a photo special of a charity Gin and More Night at the Quicksilver Mail in aid of Yeovil District Hospital's Breast Cancer Unit Appeal and photos from a very naughty, but very funny, Twinderella panto at the YESS Club in Yeovil.
There is plenty of news updating people on the latest happenings with the ongoing Breast Cancer Unit Appeal and updates from St Margaret's Somerset Hospice following last year's controversial closure of the inpatient unit in Yeovil.
The Yeovil Press has a print-run of 5,000 copies.
Owner and editor, Steve Sowden, said: "I hope you enjoy this edition and please spread the word about this publication with family, friends and work colleagues.
I would like to thank the various outlets who have agreed to take copies of the Yeovil Press which can be picked-up for free by people and to James Healey, of JRH Media, for his fantastic help with design and layout.
A huge thank you once again to all the advertisers in this month's edition – your support really is appreciated.
Also special thanks to freelance photographer Christine Jones for all her photos, hard work, enthusiasm and encouragement."
The next edition of Yeovil Press will be out in early March.
So please get in touch with any events you would like covered and featured in the paper or send us your news, views and photos to Steve at yeovilpress@gmail.com .
Tags:
News.