YEOVIL NEWS: Stuart's found his calling in life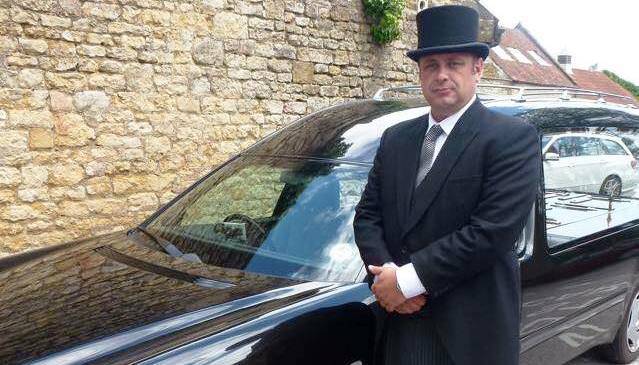 YEOVIL funeral director Stuart Foster is dedicated to providing families with dignified and beautiful send-offs for loved ones.
It was back in 2009 that Stuart, while serving as a retained firefighter and living in Sherborne, that he decided to apply to work for a local funeral director as a hearse driver and bearer.
And it was not long before Stuart realised that he had found his calling in life.  The privileged position of helping grieving families in their hour of need was what Stuart wanted to do.
Working for H M Coroner for many years as their personal deceased repatriation company, Stuart gained much experience on how to look after families in their darkest hour.
First of all he served the Dorset Coroner under contract and then requested to work for Somerset Coroner, serving alongside other reputable funeral directors on a rotating call out list.
Stuart's reputation and feedback from families for the work he was carrying out eventually came to a point where Somerset Coroner's officers agreed to him covering their entire area from South Somerset to Mendip to Taunton Deane and now more recently Sedgemoor.
He worked closely with the existing funeral directors on call to provide a rapid, efficient and high level of professionalism call out system to families sadly suffering a sudden and unexpected loss.
In September 2018 Stuart felt it was the right time to open his own funeral directors here in Yeovil.  With the support of his partner and family he invested his life savings into leasing 27 Market Street and adapting it into a friendly and welcoming office for grieving families.
"It was always my dream to help the people of Yeovil and surrounding areas, I work by 3 key words – personal, caring and professional," he said.
"I would like to give all of my families the personal touch, knowing I am just a phone call away 24 hours a day with any questions they may have, or just an ear to listen during their journey of grief.
"I would like my families to know that they are cared for, and in safe hands and that most importantly their loved one is cared for to the highest degree, and finally that myself and my staff are professional at ALL times."
In September 2019 Stuart was proudly accepted to becoming a member of the National Society of Allied & Independent Funeral Directors.
This is a governing body that has been and inspected Stuart's premises, systems of work, and the level of care he gives his families, ensuring that he works in alinement with SAIF's codes of practice.
With a high level of positive feedback and praise for the work Stuart carries out, he now looks to moving forward looking after many more families.
"Providing beautiful and dignified funerals for loved ones and also providing a high-quality service for people in order for them to say goodbye to their family member or friend will always be my aim," he added.
PHOTO: Stuart Foster.
Tags:
News.