SOCIAL LIFE: Send your Happy Snaps to the Yeovil Press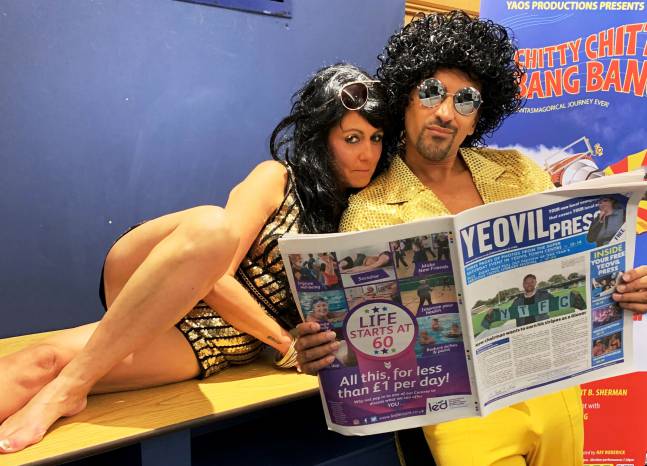 SOCIAL Life feature regular Darren Santiago and his wife Faye catch up on the news in the Yeovil Press community newspaper while preparing for the Back to the 70s Disco Night at the Westlands Entertainment Venue in Yeovil.
The Social Life feature in the monthly Yeovil Press community newspaper looks to promote your fun days out, happy occasions such as weddings, birthday parties and celebrations, holidays at home and abroad - basically anything you think might make a great picture for our Social Life feature.
The Yeovil Press welcomes people to the latest instalment of our feature Social Life – where we invite you to send us your "happy snaps" for publication.
You can email us your photos and details to yeovilpress@gmail.com .
We look forward to hearing from you.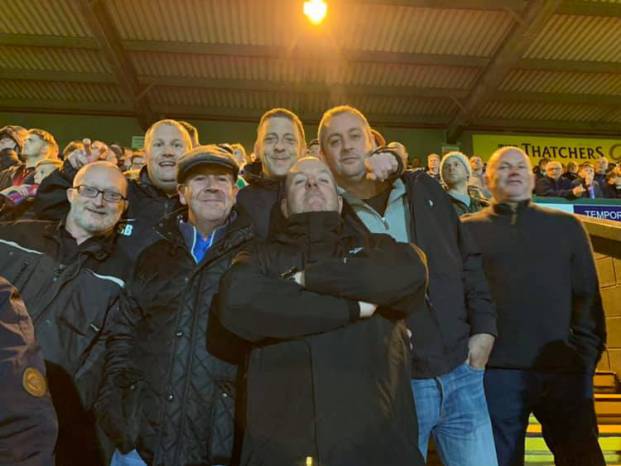 PHOTO – ABOVE: A motley-looking crew at a recent Yeovil Town FC match.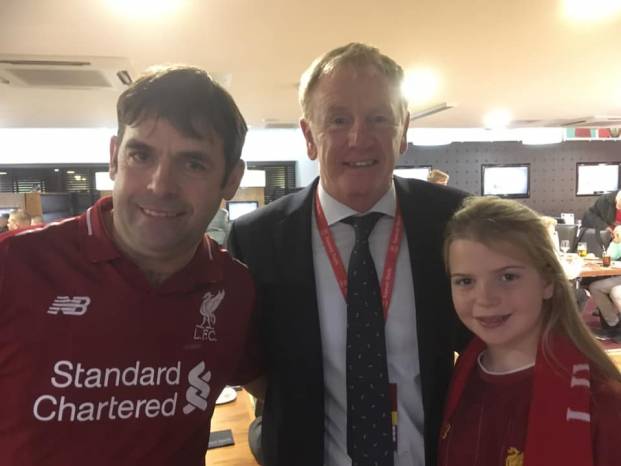 PHOTO - ABOVE: Yeovil man Nick Burton and his daughter Ruby are pictured with Liverpool Football Club's very own Super Sub of yesteryear David Fairclough during a visit to Anfield – home of The Reds. Fairclough became well-known in the 1970s and 80s for coming off the bench as a substitute and having an impact on matches.


PHOTO - ABOVE: Members of Yeovil Round Table and the 41 Club are pictured enjoying a night out at the Copper Street Brewery of Dorchester which was celebrating its first birthday.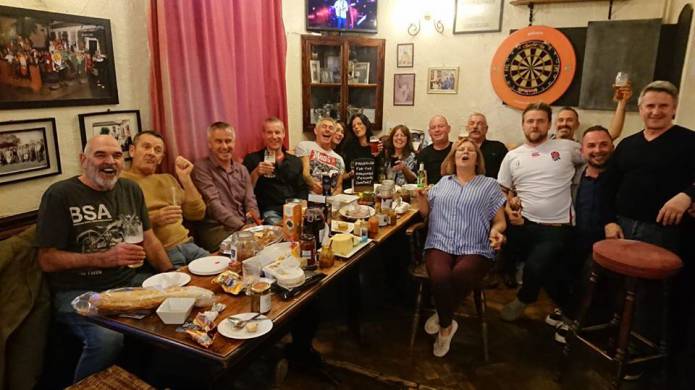 PHOTO - ABOVE: Members of the Odcombe Pickling Club had a grand get-together recently at the Beehive pub in Huish, Yeovil.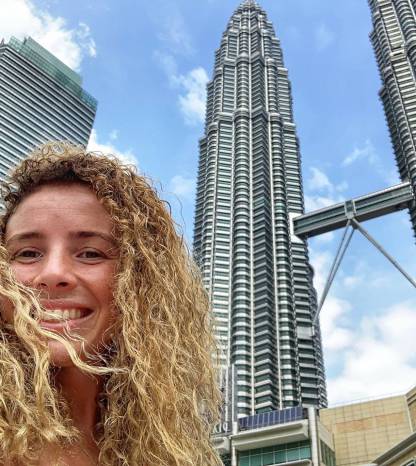 PHOTO – ABOVE: Rose Kelly, of Yeovil, is having an amazing time out exploring the world. Here she is at the bottom of the 421-metre tall K1 Tower in Kuala Lumpur, Malaysia. It is the seventh tallest freestanding tower in the world.
SEND us your photos for the December edition of Social Life – which will appear in the Yeovil Press community newspaper – to yeovilpress@gmail.com .
Tags:
News.