YEOVIL NEWS: Breast Care Team is ready to get messy for the Breast Cancer Unit Appeal!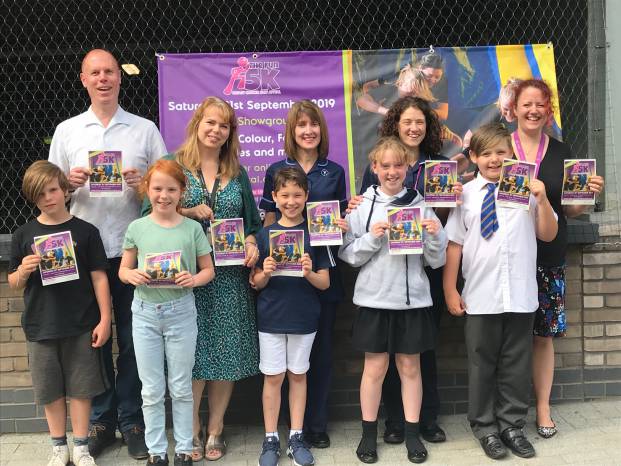 YEOVIL District Hospital's Breast Cancer Team has shown its support for the Breast Cancer Unit Appeal by signing up to the Fun 5k - organised by Yeovil Hospital Charity to raise funds for the appeal.
The Fun 5k is taking place at Yeovil Showground on Saturday, September 21, and it is open to everyone aged six years and over.
You can run, walk, skip or crawl your way around the 3.1-mile course. There will be a variety of obstacles including, glitter, colour, foam, messy tunnel, water gun valley and more to greet you along the route!
The whole Breast Team is getting involved and members are bringing their families along to take part as well!
Consultant breast surgeon, Caroline Osborne, said "I am looking forward to doing this event with my children and husband. I know my daughter Ruby is looking forward to getting wet and messy! She is very excited!"
Sarah Cherry, community fundraiser for the Yeovil Hospital Charity, said: "Having the Breast Cancer Team behind this event is fantastic.
"Not only is this event going to be a lot of fun for everyone, but it is specifically raising funds for our Breast Cancer Unit Appeal. We hope that lots of people get behind this event."
Yeovil Hospital Charity is raising £2 million to build a dedicated Breast Cancer Unit at the hospital.
Currently the services are fragmented, with patients having to go to multiple locations in one day for one appointment.
By building a dedicated breast cancer unit, they aim to reduce the unnecessary stress at what is already a stressful time.
To register or to find out more about The Fun 5k, please go to www.yeovilhospital.co.uk/the-fun-5k or look at the advert on Page 23 of the July edition of the free Yeovil Press community newspaper.
Tags:
News.