YEOVIL NEWS: Yeovil branch of Samaritans welcomes 1,000th volunteer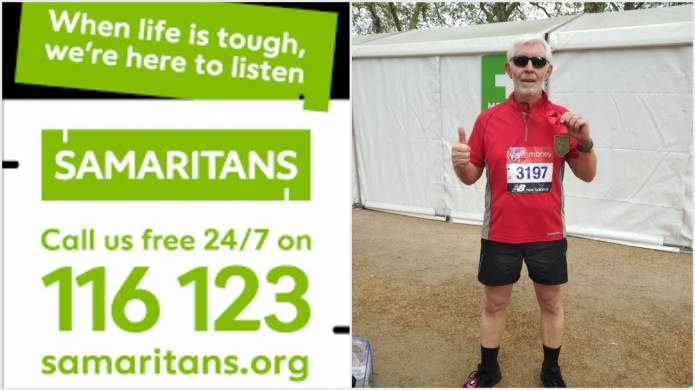 THE Yeovil, Sherborne and District branch of Samaritans has welcomed its 1,000th volunteer to help in its ongoing work.
Paul Brown, known within the team as Paul 1000, is about to complete his training and become a fully-fledged volunteer in June.
Although Paul has just retired, he is determined to remain active.  He recently completed his first London Marathon in April, loves fishing and rock climbing and will be committing to six shifts per month as a listening volunteer at the Yeovil Branch. 
Like many of us, Paul's family has been subject to mental health issues over the years all of which have had an impact to varying degrees on family life.
As a result, Paul has always found time, in between a career involved in HR and training, to volunteer, most recently with a charity supporting the homeless. 
Paul is confident that working with Samaritans will fit well with his retirement plans.
"Whilst one needs to be totally committed to attending when you say you will and ensure you do not let the team and any callers down, Samaritans offers shift flexibility so it really can work around you," he said.
"I know joining Samaritans is going to truly enrich my life.   Being there for someone and knowing that you may have made a difference to their mental wellbeing provides a lovely, warm hug internally."
Paul added: "I've done lots of training myself in my career path and I have to say that Samaritans training is exceptional.
"It's also been a great experience, finding out what Samaritans really do, meeting other new recruits in training, and being able to swap all sorts of detailed hints and tips, down to applying suitable deodorant before going on a shift as the Operations Room is quite a small, enclosed space!
"My training for the London Marathon was not perhaps quite so exceptional.  I was looking good for a 4.30 finish which is what I was after, but my battery ran completely empty around 19 miles, and I ended up completing it in just over five hours. Disappointed, but nevertheless, glad to have crossed the finish line!"
Samaritans in Yeovil has been operating for nearly 50 years.
Sarah Coote, the branch director, said: "We now have over 100 listening volunteers in this Branch and once we move to our new Centre, Morley House, can accommodate many more."
The branch holds monthly Information evenings which take place on the first Wednesday of every month at 7pm at 25 The Park, Yeovil, BA20 1DG.  There's no need to pre-book, just turn up and we'll be ready to welcome you with a cup of tea and answers to any questions you may have.  Alternatively, you can call the information line on 01935-414015,  email recruitment@yeovilsamaritans.org.uk or visit https://www.samaritans.org/branches/samaritans-yeovil-sherborne-and-district .
PHOTO - TOP: Volunteer Paul Brown.
Tags:
News.