YEOVIL NEWS: Clare's help was vital in early days of Piers Simon Appeal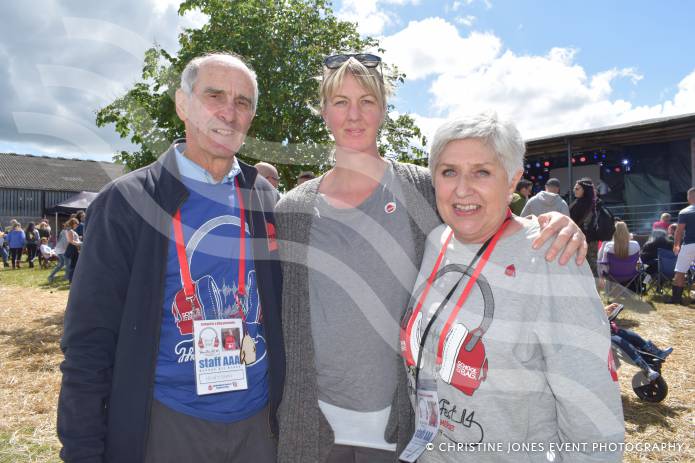 ONE special visitor to this year's Home Farm Fest at Chilthorne Domer near Yeovil was Clare Bullen who became an important figure in the Piers Simon Appeal's charity work following on from the horrific Boxing Day Asian Tsunami of 2004.
Clare was living in Thailand and became involved in the massive clear-up operation following the tsunami which claimed the lives of thousands of people including that of former Preston School and Yeovil College student Piers Simon.
In order to keep Piers' name alive his family launched the Piers Simon Appeal and its initial aim was to help the Koh Phi Phi community in Thailand – where he had been holidaying with friends and younger brother Luke when that fateful day came – back on its feet.
The appeal got off to an amazing start, but Piers' parents, Henry and Celia, were not sure on how to get the rewards of their efforts to the right people.
That is where Clare stepped in. She and other volunteers had already begun starting with the work to get the devastated Thai community operating again in Koh Phi Phi with just a "wheelbarrow and a shovel."
Contact was made and among the first things the Piers Simon Appeal funded was a new boat for a local fisherman.
"I don't know what we would have done without Clare's help," said Henry.
So it was a somewhat emotional meeting when Clare and her family arrived at Chilthorne Domer over the weekend of June 7-9, 2019, for the Home Farm Fest which raises money for the School in a Bag initiative which is part of the overall Piers Simon Appeal umbrella.
"It's the first time I've been to the festival for ten years and WOW hasn't it grown since that time," she said.
School in a Bag has now been running for a decade and has provided around 100,000 schoolbags crammed with everyday school and eating utensils to under-privileged and orphaned children around the globe.
PHOTO: Clare Bullen (centre) with Piers Simon's parents Henry and Celia. Photo: Christine Jones.
Tags:
News.