YEOVIL NEWS: Amazing Keith supports Hope for Kids charity with a trio of challenges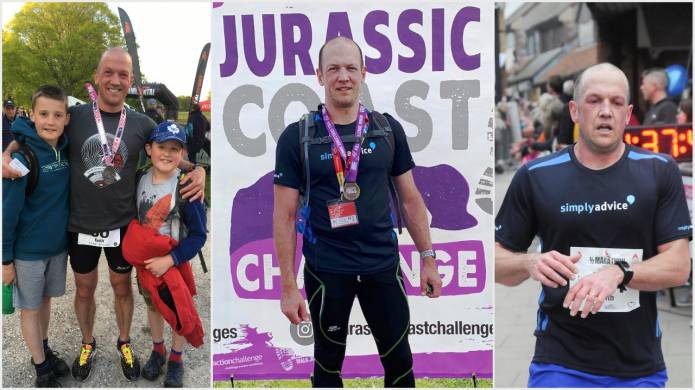 BIONIC Keith Foy has completed an amazing hat-trick of challenges to help raise money for the Hope for Kids charity.
Keith, who is well-known in the Yeovil area, has completed the Yeovil Half Marathon, the Stourhead Megasprint Triathlon and has recently completed the Jurassic Coast Ultra Challenge where he had to run 100kms in under 24-hours.
He had set himself the target of £2,000 and has smashed through that and his online fundraising webpage stands at a whopping £3,112.
"Over the last few years I have taken on many physical challenges for a bit of fun, but this year I decided to take it a step further and at the same time raise some money for a worthy cause," he said.
"I decided to raise money for Hope for Kids International because of my own personal experience of seeing first had the work that they do with children in some of the poorest countries in the world.
"In 2002, I had the privilege of staying at an orphanage in Beirut, to see first-hand the amazing work that is done by Hope for Kids International.
"The impact that they are having on young children's lives, taking them from situations of desperation, providing them with a home and schooling is inspiring.
"And then to see these children emerge into the adult world, with the opportunities they could never have dreamed of if Hope for Kids had not intervened, is amazing.
"Since then, I have been an avid supporter of the work of Hope For Kids by raising money through personal challenges and through my business.
"Hope for Kids is a small charity with its headquarters in Yeovil, but is making a fantastic difference to children's lives around the globe."
Admittedly, many would probably opt for raising money by holding coffee mornings or a summer fete – but not Keith, who has pushed himself to the limits.
If anyone would like to donate to the cause – please go to https://www.justgiving.com/fundraising/keithfoy .
PHOTO – TOP: All smiles following the Stourhead Triathlon (left), hat-trick achieved after completing the Jurassic Coast Ultra Challenge (centre), and completing the Yeovil Half Marathon.
Tags:
News.