SOMERSET NEWS: Jessie is focused on living her life to the full – but she needs YOUR votes!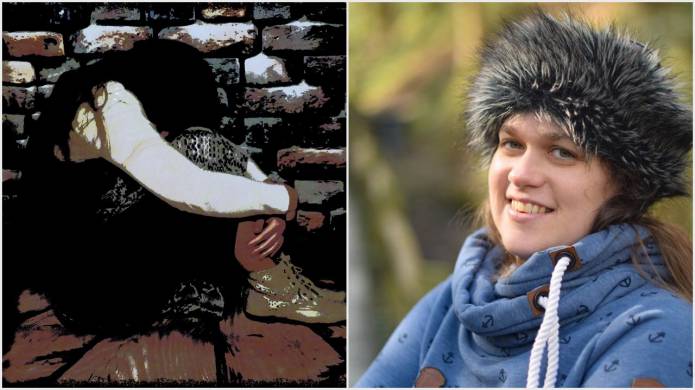 A DETERMINED South Somerset woman who underwent decades of bullying about her appearance and suffered terribly from low-confidence and self-esteem issues and even contemplated taking her own life has battled her way back – by putting herself in front of the camera and being proud of her body.
Now Jessie Shedden is counting on winning enough votes to have her photos included in a glamour model calendar.
But whatever happens – Jessie knows she is a winner as she is conquering her own very personal and private battles.
"Just over a month or so ago it would never have entered my wildest dreams to enter a competition like this," she said.
"For 23 years I was bullied for my appearance and dyslexia; not only by my peers, but by their parents, children 15 years younger than me and by some of those closest to me. Around 18 months ago I was looking at surrendering my identity or suicide."
But Jessie knew she had to do something radical or things were just going to get worse or end in wasteful tragedy.
"Wanting to try for a second chance at life I chose to remove myself from literally everything I knew," she said. "Social circle, house, job, family - the lot.
"For 12 months I found my feet in my new environment and with the help of counselling worked on rebuilding my self-confidence and self-esteem."
And her solace came in the most unexpected of places by putting herself in a situation way beyond her comfort zone – a photographic studio.
"Last December I convinced myself to have my very first boudoir photoshoot with Divine Divas, a company in Bath, and I loved every minute of it despite having 101 nerves beforehand!" said 32-year-old Jessie.
"This was a significant step toward believing that I could actually look good in front of a camera and a much-needed confidence boost.
"Since then I've been lucky enough to work with a number of photographers and done a number of photoshoots - each time stepping further and further out of my comfort zone. Exposing more and more of the me I was forced to hide away.
"Then last month I came across an advert to audition for UK Calendar Girls. I thought 'what the heck' it has to be worth a shot - if they don't accept me, then at least I'd have tried! So I was over the moon when I was then accepted.
"I attended their Bristol Casting Day on May 18 which was another big step outside my comfort zone – deliberately putting myself in a position where I would be open to the scrutiny and judgement of around 50 other girls and multiple photographers - a world away from working one to one with a photographer as I'd been doing up to then.
"When I applied I quite expected I would not only be the largest there, but also the granny of the lot too. It was amazing to see on the day that I was neither of those things and that so many of us had come there, taking enormous courage and having sad stories from which we were seeking to recover.
"I was met with nothing but support, friendliness and admiration."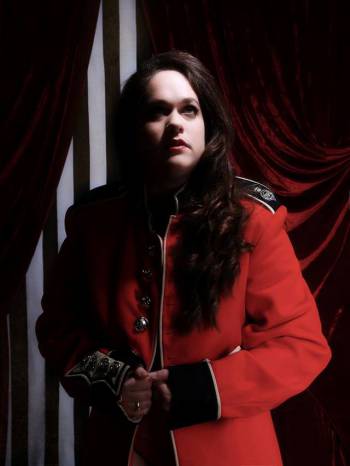 PHOTO - TOP: Jessie Shedden is smiling now after years of bullying and low self-confidence and self-esteem.
PHOTO - RIGHT: Jessie Shedden during a photoshoot with Bath-based Divine Divas.
The next stage of the competition is the voting which is now open and runs until July 13.
Around 500 models have auditioned for this and only those with the highest number of votes will make it to the finalists to be featured in the calendar.
"It would be great to have as much support as possible in helping me to the next stage of the competition," said Jessie who lives in Martock, near Yeovil.
To vote text UKCG 305 (must have a space) to number 81400. Your text vote will be charged at £1.50 plus your standard network rate see website for Ts & Cs.
Fifteen per cent of every vote will be donated to the Chestnut Appeal for prostate cancer and Mental Health Awareness.
Jessie added: "Having done this has been incredible, allowing me to appreciate the many forms of beauty in my competitors and seeing that so many of us came from similar circumstances.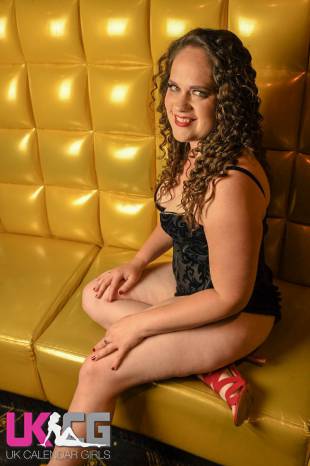 "I don't need to win this competition, but if I do it will certainly be something I will never forget!
"It's not been like me to put myself out there - but in the name of charity here I am."
And Jessie added: "My journey is not over, because in taking the one I have, it has shown me just how many people suffer from low self-confidence and do not have a healthy self-esteem.
"Therefore I have inadvertently found myself working hard to build up these areas in those I come to know and now work specifically in body confidence among women and on a project known as Real Women Framed where real women fall in love with themselves again as they experience looking good in front of the camera."
PHOTO - RIGHT: Jessie Shedden and her calendar photo which she hopes will get the votes required to secure a place in the next stage of the UK Calendar Girl competition.
To vote for Jessie text UKCG 305 (must have a space) to number 81400. Your text vote will be charged at £1.50 plus your standard network rate see website for Ts & Cs.
Tags:
News.