TOWN CENTRE: New independent coffee shop to open at the Quedam Centre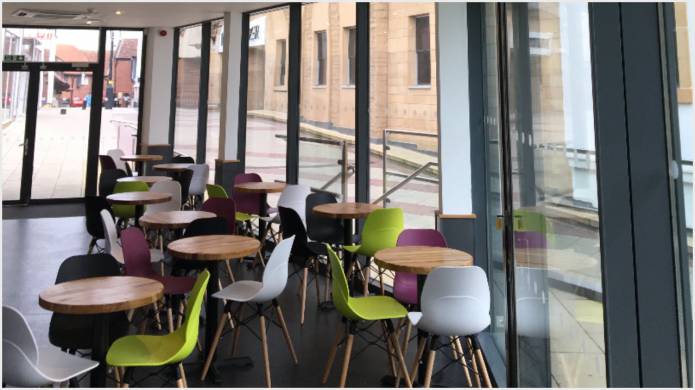 THE Quedam Centre in Yeovil has announced that a new independent food and beverage operator will be opening in June of this year.
Hot Shots have already commenced the fit out of the former Starbucks unit next to H&M. Founded and managed by Jason and Nicky Sansom, Hot Shots will be the fourth local independent business to join the Quedam this year.
Jason said: "We're delighted to be able to start our new business in the heart of Yeovil. We can't wait to get going and offer a new destination for food and beverage in the Quedam."
Hot Shots will create six jobs and serve a selection of locally sourced foods ranging from cakes, handmade pies and pasties, sandwiches, wraps, salads as well as great quality coffee. Currently in the process of fitting out their unit, Jason and wife Nicky will be open in early June.
The team plan to have a week's worth of training with the newly employed staff and any money taken during this week will be donated to a local charity.
James Tovey, centre manager at the Quedam, said: "Hot Shots Coffee will bring a modern twist to the centre and once again, we're happy to be supporting a local independent business start-up in a prime location in the scheme. We look forward to working with Jason and the team."
For more information and updates on Hot Shots Coffee visit www.quedamshopping.co.uk or follow Quedam Centre on social media.
Tags:
News.