EDITORIAL COMMENT: Nothing is normal in politics these days – not even at Yeovil Town Council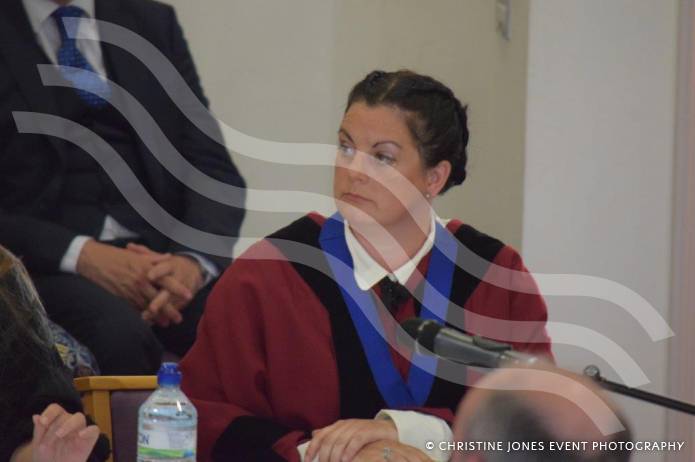 NOTHING surprises me these days when it comes to politics – just look at the shambles the MPs have made of Brexit at Westminster.
But I have to admit my disappointment at witnessing what happened at the annual Mayor-Making ceremony of Yeovil Town Council on Tuesday (May 14, 2019) evening, writes Steve Sowden (editor of the Yeovil Press community newspaper).
I have been in attendance at this event on numerous occasions in the past and it is usually a happy and celebratory occasion where people can congratulate the election of a new Mayor, or on this occasion, the re-election of Cllr David Recardo for a second term of office.
There is also the handing out of cheques to the Mayor's charities and congratulations to Cllr Recardo – who admitted that fundraising was not his forte – as he announced he had raised a total of £10,336.55p over the past 12 months for the Yeovil Hospital Charity and the Freewheelers.
There is then the presentation of the Mayor's Silver Salver to a member of the Yeovil community who has gone above and beyond the call of duty. Last year I was honoured to nominate the founder of the Castaway Theatre Group, Lynn Lee-Brown, for the award along with a posthumous award to the late great Jeff Stone, a legendary history teacher at Preston School in Yeovil for nearly 50 years.
This year the Silver Salver went to Valerie Murley who has – over the past 46 years – helped to raise £950,000 for the Yeovil branch of what is now known as Bloodwise and previously called the Leukaemia Research Fund.
But – unfortunately – the presentation to Mrs Murley was totally overshadowed by the furore surrounding the election of Cllr Pauline Lock as the new Deputy Mayor.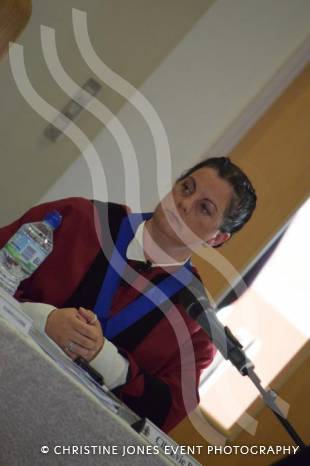 It does not really matter who was elected as Deputy Mayor – but the big problem many people at the meeting had was the fact that it was NOT Cllr Evie Potts-Jones.
Cllr Potts-Jones had been in the role for the previous year and had done a great job in representing the town council at events – in Yeovil and further afield – when the Mayor was not available.
PHOTOS - TOP AND RIGHT: A deeply disappointed and upset Cllr Evie Potts-Jones.
It is not written in tablets of stone or the council rule book that a Deputy Mayor serves two years and then automatically becomes the Mayor. But – and it is a BIG BUT – it is the norm that that happens unless that individual declines the opportunity or has been so poor in the previous 12 months that he/she is deservedly voted out of office.
But none of that applied to Cllr Potts-Jones.
She had served the town well and was even thanked and praised by Cllr Recardo for her efforts and support over the past year and she was already thinking about her tenure as the civic head of the town and what would be her nominated charities.
So – it was no surprise – that there were voices of anger and bitter disappointment from sections of the audience when councillors voted 12-5 in favour of Cllr Lock to take up the position as Deputy Mayor with Cllr Potts-Jones unceremoniously dumped from the role. Three councillors abstained from voting – one of which was the Mayor himself.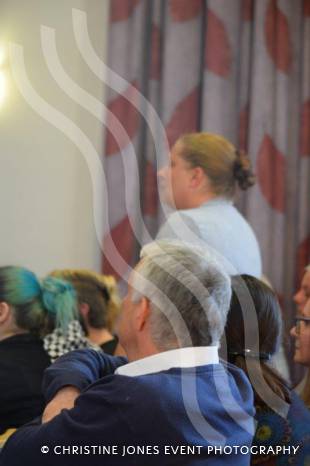 One protestor, Zoe Rooney, speaking on behalf of those around her, said she could not understand why the "tradition" of allowing a councillor to serve as Deputy Mayor for two years and then become Mayor was being taken away – for no real reason – from Cllr Potts-Jones.
She then accused the council of being an "old boys network" and suggesting that the reason why Cllr Lock had been elected was because she had her own business and had money.
PHOTO - RIGHT: Protestor Zoe Rooney speaks her mind over the council's decision not to elect Cllr Potts-Jones for a second term as Deputy Mayor.
There was then a stand-off between the Mayor and Ms Rooney as she refused to sit down and let the meeting continue.
There was mention among councillors sat at the front of the Baptist Church hall in South Street behind the Mayor that "the police should be called", but thankfully that did not happen and the meeting was "adjourned" while the situation could be sorted out.
While the Mayor and councillors retired – Cllr Peter Gubbins and then town clerk Amanda Card spoke with Ms Rooney to try and ease her anger and the brewing tension.
After about ten or so minutes the Mayor and his colleagues returned and Ms Rooney made a statement in which she apologised and said that her comments were not personally aimed at Cllr Recardo or Cllr Lock, but at the situation which had arisen and flew in the face of the usual tradition.
Ms Rooney then said that she would attend the next meeting of Yeovil Town Council on May 28 at the Town House and take up her right to speak to councillors for a period of no more than three minutes with her disappointment about the election of Deputy Mayor.
She then left the meeting as did around 20 or so other people who were there to support Cllr Potts-Jones who had already vacated the building, clearly and understandably, upset at what had been unfolding before her eyes.
There is no doubt, from my own personal view, that Cllr Lock will be an excellent Deputy Mayor and go on to serve the town as Mayor with flying colours.
But I firmly believe that Cllr Potts-Jones would equally have served as Deputy Mayor with distinction for a second year and then gone on to take on the top job extremely well and– as some said on Tuesday evening – would have been a "breath of fresh air."
I have covered various councils across Somerset and attended many Mayor-Making events over the past 30 years and I cannot remember seeing anything like what I saw on Tuesday evening happen before.
It was unfortunate and did –without question - bring embarrassment on the council and the Mayor on his "big night" because it could have easily been avoided had the normal tried and trusted gentleman's agreement of allowing the existing Deputy Mayor to serve a second year been allowed to stand.
But nothing is normal in politics these days – not even at Yeovil Town Council.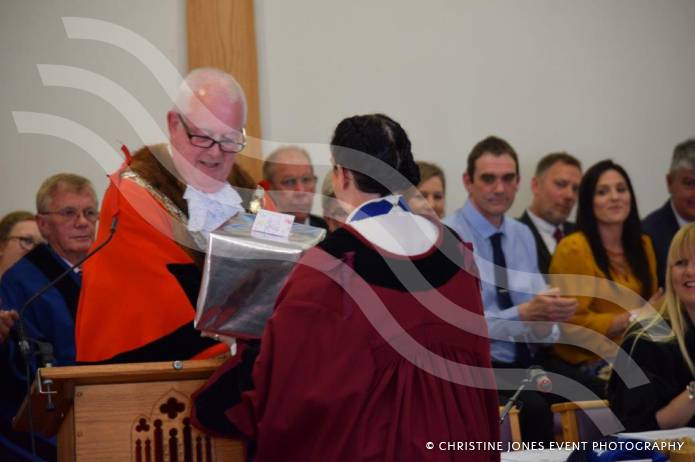 PHOTO - ABOVE: The Mayor, Cllr David Recardo, presents Cllr Evie Potts-Jones with a gift in recognition of her service and efforts over the past year as Deputy Mayor.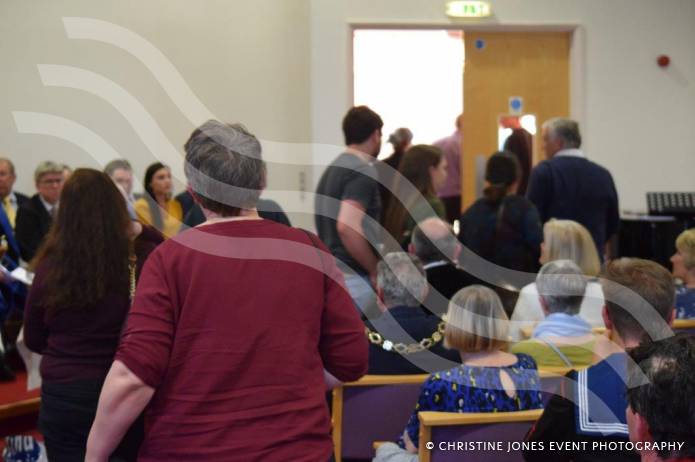 PHOTO - ABOVE: People leave the meeting in disgust after Cllr Evie Potts-Jones was not re-elected as Deputy Mayor of Yeovil.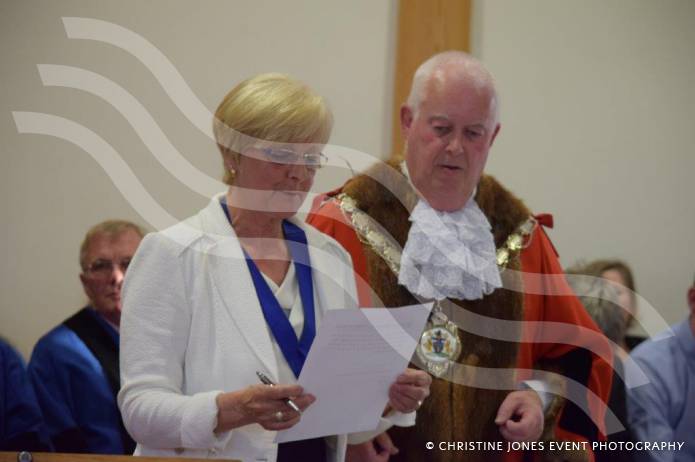 PHOTO - ABOVE: The new Deputy Mayor of Yeovil, Cllr Pauline Lock.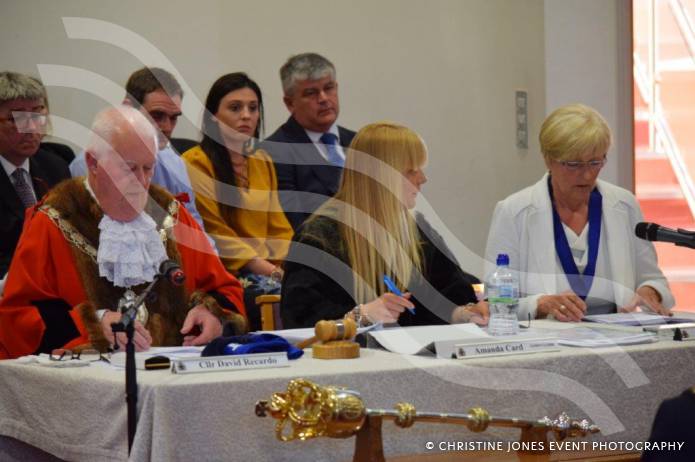 PHOTO - ABOVE: The Mayor of Yeovil, Cllr David Recardo, with town clerk Amanda Card (centre) and the new Deputy Mayor, Cllr Pauline Lock.
Tags:
News.