YEOVIL NEWS: Vini is following his theatrical dream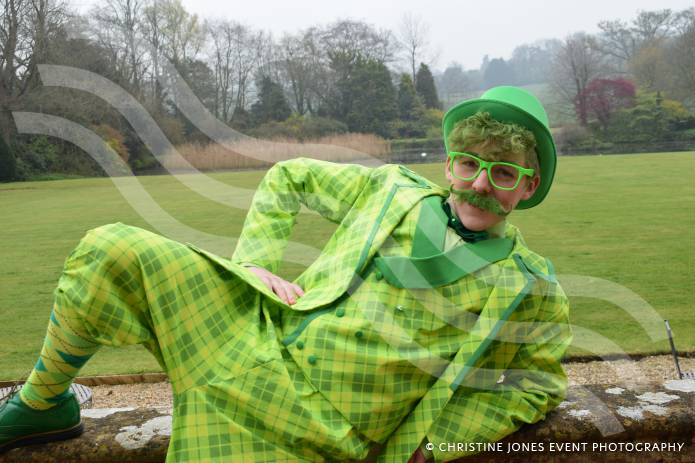 A TALENTED member of the Yeovil-based Castaway Theatre Group will be continuing his dream of a career on the stage after accepting a place at a top performing arts school in London.
Vini Lloyd, 16, will be playing the lead role of Toad in the Castaways' forthcoming production of Wind in the Willows at the Octagon Theatre in Yeovil which will run from May 30 to June 1.
It will be his last musical production with the group before taking up a place at the Arts Educational Schools in London, commonly known as ArtsEd.
It is an independent performing arts school based in Chiswick and among its former students are Julie Andrews, Darcey Bussell, Martin Clunes, Nigel Havers, Bonnie Langford and Will Young.
Vini auditioned and was offered places at Tring Park and Emil Dale performing arts schools as well, but has only recently decided to accept ArtsEd as his preferred option for his future studies.
Mum Tammie Lloyd said: "Hundreds auditioned and they want my boy – I am just a little proud to say the least."
Vini, who is currently a student at the LEAF School in Bournemouth, will go ArtsEd and study BTEC musical theatre and A-Level history and drama.
Despite only being 16 Vini is no stranger to the stage having been a regular performer with Castaways in recent years and also having appeared with the Yeovil Youth Theatre and Yeovil Amateur Operatic Society.
But a move to London to follow his dream has a problem – the cost.
Tammie said: "Unfortunately these places are very expensive as well as the possibility of having to pay for a host family.
"I really believe Vini can go far. He has proved with his determination and hard work that he wants this opportunity badly."
Tammie has set up an online GoFundMe page where people have been supporting Vini with financial pledges.
"We'd like to thank everyone for their support so far – it really does mean a lot," added Tammie.
If you would like to support Vini – go to www.gofundme.com/ and look for "help me to train in performing arts."
PHOTO: Vini Lloyd as Toad in the forthcoming production of Wind in the Willows. Photo: Christine Jones.
Tags:
News.