LEISURE: Useful information ahead of this weekend's Yeovil Beer Festival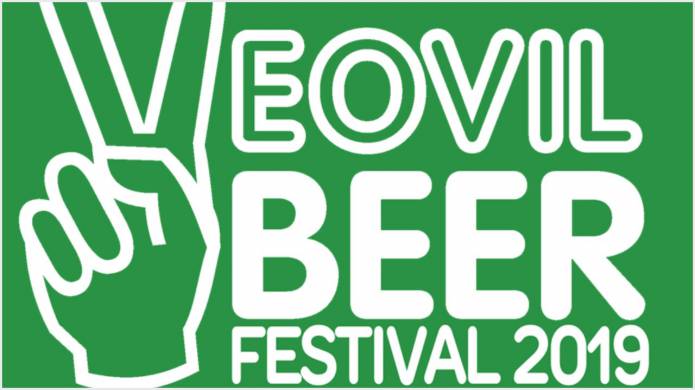 ORGANISERS are busily preparing for this weekend's annual Yeovil Beer Festival which will take place at the Westland Entertainment Venue.
The festival runs from Friday (April 26) evening through to all day and night on Saturday (April 27) with loads of different beers and ciders for people to sample.
Here are just a few of the most frequently asked questions that the organisers get asked each year - along with their answers.
Will the festival run out of beer/cider? The aim of any festival is for the last pint to be poured to the last person who wants one but it is impossible to judge this precisely. Individual beers and ciders will run out as the festival progresses and the earlier you come the more likely you are to find the ones you want to try are still on.
Are Under-18's permitted at the festival? Persons under the age of 18 years will not be permitted ticketed entry to the festival. Organisers support Challenge 25 - so please bring photographic ID with you if you look under the age of 25. In the event that a person under the age of 18 attempts to enter the festival with a pre-paid ticket that individual will be denied entry to the festival.
Are there any other entry restrictions? The Yeovil Beer Festival is a member of Yeovil Pubwatch and their rules of entry will apply.
Is there car parking on site? Organisers actively discourage drinking and driving but should you need to bring a vehicle there will be free car parking available on site. All vehicles and contents are left at the owner's risk.
Will a programme be available? Yes, your souvenir programme is included in the price of your ticket and will be given to you with your festival glass upon entering the festival.
Can I keep my festival glass? Yes, you can keep your festival glass. When leaving the festival please ask a member of event staff for a bag to carry it home in. If you are attending multiple sessions you will need to bring your glass with you when you return.
Will the festival bars accept cash or cards? No, the bar will only accept drink tokens.
Are any drink tokens included in the ticket price? No, tickets cover entry, your festival glass and your programme.
Will there be disabled access and facilities? Yes. A disabled parking area will be provided and accesible toilet facilities will be available.
Is there a smoking area? Yes there is a dedicated outdoor smoking area. No smoking is permitted inside the building.
Will soft drinks be available? Yes there will be various soft drinks available.
Tags:
Leisure.