LEISURE: West End shows coming to Yeovil
THE Octagon Theatre in Yeovil has announced that it has secured two stellar West End productions for early 2020 and tickets are already on sale for these award-winning productions.
The world's most successful Rock & Roll musical BUDDY – The Buddy Holly Story has astounded audiences in the West End, Broadway and around the world for 30 years and you will now have the opportunity to catch this legendary show at Somerset's Premier Theatre from January 16-18, 2010.
In the early hours of February 3, 1959, three young rock and roll stars, 22-year-old Buddy Holly, J.P Richardson, 28, "The Big Bopper" and Ritchie Valens, aged just 17, boarded a four-seater Beechcraft Bonanza aircraft following their show at the Surf Ballroom in Clear Lake, Iowa.
They were on their way to Moorhead, Minnesota, for a sell-out concert that night. The plane took off in a blinding snow storm and crashed shortly after killing all three as well as the pilot, Roger Peterson. That crash has become legend in the history of Rock & Roll. Immortalised by Don Mclean in his 1971 hit American Pie, February 3 is now simply known around the world as The Day the Music Died.
Many older people, who were teenagers on that fateful day, will remember the disbelief they felt when three of their young heroes died while at the height of their creativity and influence.
In August 1989 at The Theatre Royal in Plymouth a new show opened which has changed the face of popular musical theatre.  Thirty years later BUDDY – The Buddy Holly Story is widely regarded as the world's most successful Rock & Roll musical and its continued success is a fitting tribute to Buddy himself and the incredible musical legacy he left behind.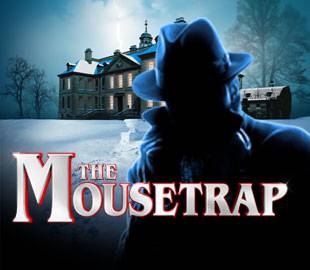 Following this incredible musical, you should prepare to be kept on the edge of your seat as the theatre welcomes Agatha Christie's The Mousetrap back to Yeovil from February 17-22. Experience shuddering suspense and a brilliantly intricate plot, where murder lurks around every corner. Early booking is strongly advised for this classic play, as the 2016 run was a complete sell-out at the Octagon.
The Mousetrap has become the longest running show of any kind in the world by keeping audiences on the edge of their seat in this masterful whodunit by the Queen of Crime, Agatha Christie.
For the full programme of events at The Octagon Theatre or Westlands visit www.octagon-theatre.co.uk or www.westlandsyeovil.co.uk. Book tickets online or by calling the Octagon Theatre's box office on 01935-422884.
Tags:
Leisure.