YEOVIL NEWS: Peaky Blinders party night raises £6k for charity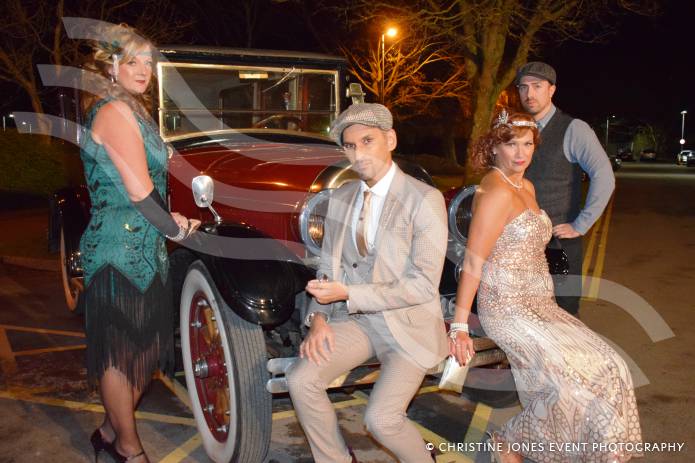 PEAKY Blinders party night co-organiser Jane Helyar has thanked everyone for their support of the event which raised £6,000 for charity.
The Westlands Entertainment Venue in Yeovil stepped back in time when it hosted a 1920s party based around the TV drama Peaky Blinders.
The event was organised by Jane, Adam Burgan, Louise Lee and Darren Santiago and proved a huge hit with around 400 people descending on the venue dressed in their finest 1920s attire with flat caps, waistcoats and pocket watches aplenty for the gents and cocktail dresses, feather boas and beads galore for the ladies.
"It was a fantastic night and we're so pleased to have raised so much money for two great charities – St Margaret's Somerset Hospice and Prostate Cancer UK," said Jane.
"We would like to thank everyone who supported the event so generously and made the event so much fun.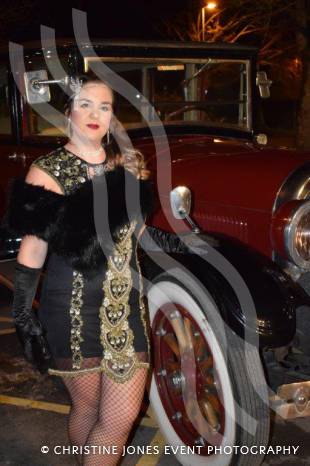 "A special thank you goes to our supporters – Lloyds TSB in Yeovil, Turner Windows of Somerton, Gather Technology, Simply Bathrooms and Bedrooms of Sherborne and everyone who made the event such a huge success."
PHOTO – TOP: Party organisers (from left) Louise Lee (Funtasia Entertainment), Darren Santiago (Santiago Productions), Jane Helyar (HellYeah Events) and Adam Burgan (Westlands Entertainment Venue). All Photos – Christine Jones.
PHOTO – RIGHT: There were some great costumes on show as Westlands' turned Peaky Blinders for the night.
There was great live entertainment, live music, food and themed cocktails.
The event saw Jane's HellYeah Events group team up with Funtasia Entertainment, Santiago Productions and Westlands Entertainment Venue and was a fantastic success with many people already asking "when's the next event going to be held?"
A 1920s car from the Peaky Blinders drama was parked outside the venue at the start of the evening for party-goers to pose for photos.
Live music came from The Gatsby Gunrunners, Swingsetters and the IOUs, while there was dancing from the Helen Laxton School of Dance.
People were able to enjoy a walkabout magician, a palm reader and tarot card reader, horse racing and casino and boxing.
Money raised from the night will be donated to St Margaret's Somerset Hospice and the Prostate Cancer UK charity.
Just to explain for those who have no idea what Peaky Blinders is – it is a BBC drama TV series primarily set in Birmingham in the aftermath of the First World War and follows the exploits of the Shelby crime family.
A PHOTO GALLERY from the Peaky Blinders Party Night can be found on this link - http://www.yeovilpress.co.uk/blog/2019/02/09/peaky-blinders-party-night-feb-2019/ .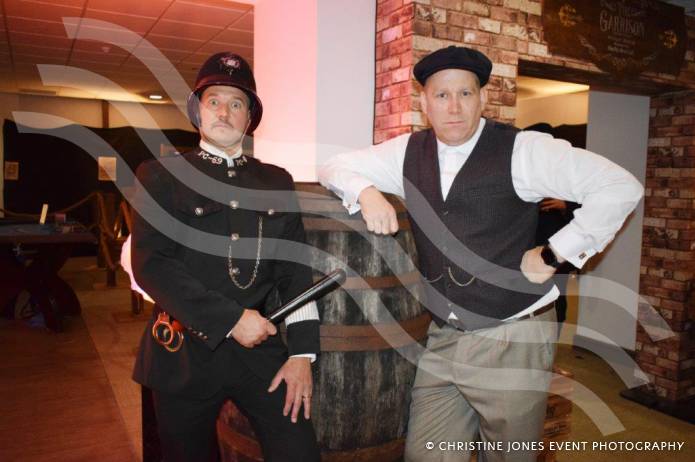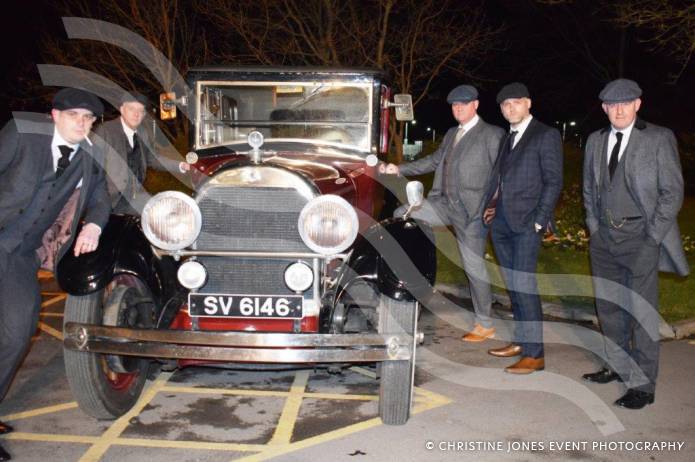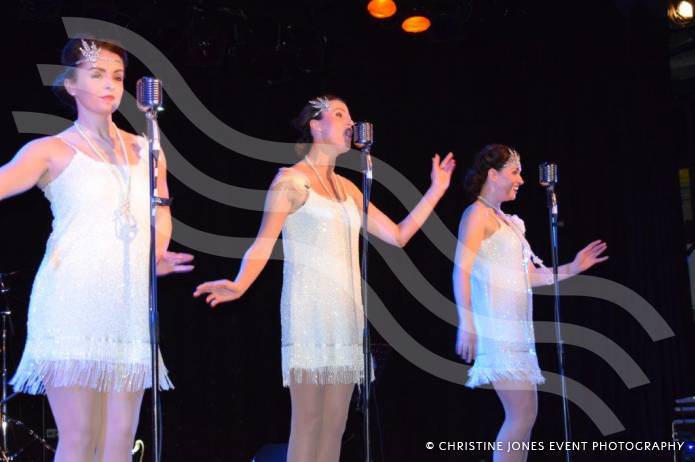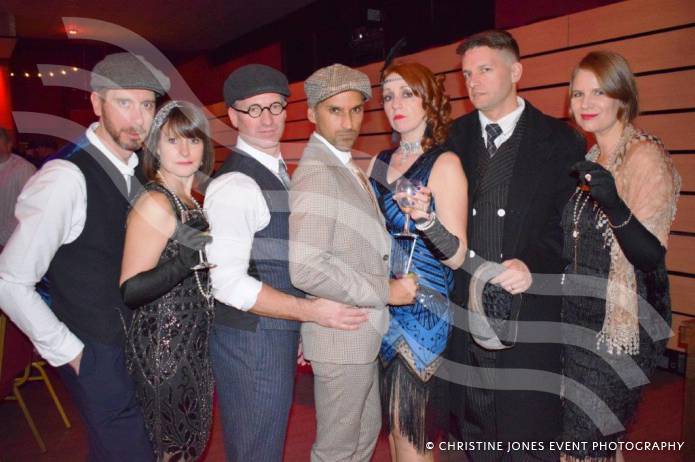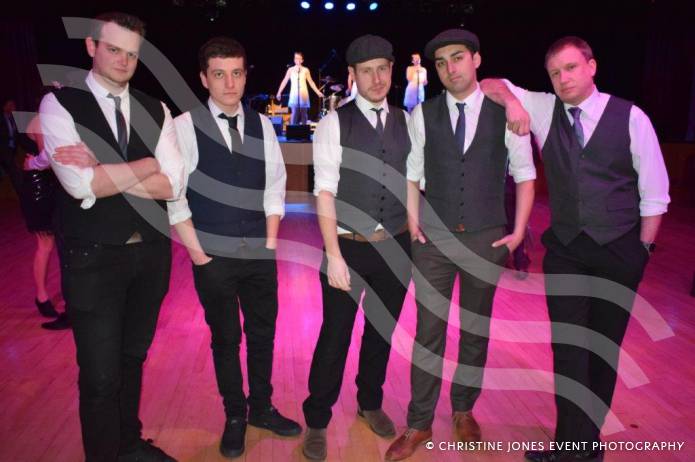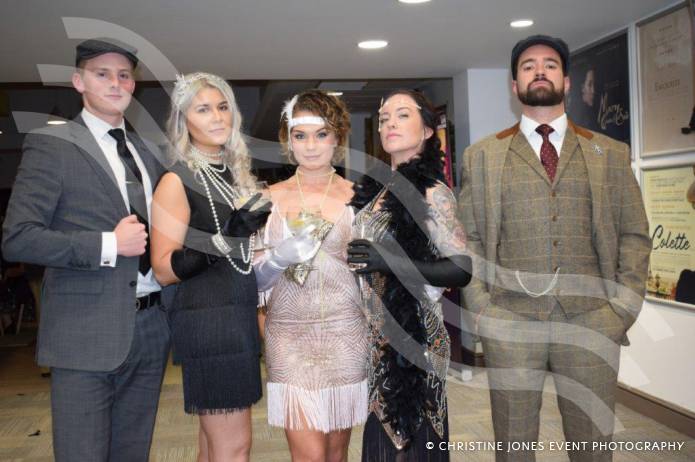 PHOTOS: Taken by Christine Jones at the Peaky Blinders party night at Westlands Entertainment Venue in Yeovil on Saturday, February 2, 2019.
Tags:
News.