YEOVIL AREA NEWS: Fantastic support for the Soldiers' Charity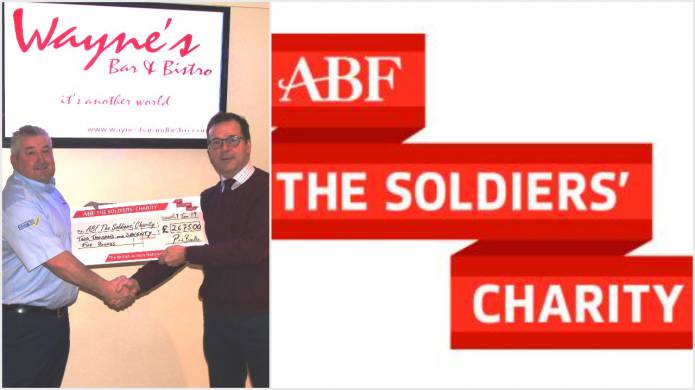 A YEOVIL businessman has presented a cheque for £2,675 to the ABF The Soldiers' Charity during a get-together for volunteer supporters.
Craig Turner, of Turner Windows, handed over the cheque at a curry supper event at Wayne's Bar and Bistro on the A303 not far from the Fleet Air Arm Museum at RNAS Yeovilton.
Twenty-four volunteer supporters of the charity, previously known as the Army Benevolent Fund, attended the supper including the regional director of the ABF The Soldiers' Charity, Lt Col (Retd) Peter Bates OBE.
Craig, whose business is based in Somerton, has been a big supporter of the charity and has the ABF logo on his Turner Windows vans and for every job over a certain price he donates £25 to the group.
He was delighted to hand-over the cheque and the charity would dearly love to see more tradespeople take up the scheme and if anyone is interested please contact Peter Bates at pbates@soldierscharity.org .
While if there are people who wish to support the ABF in Somerset they can contact Major Ian Corroyer at ian.corroyer499@mod.gov.uk .
ABF The Soldiers' Charity was formed in 1944 to ensure that soldiers, veterans and their immediate families can live with independence and dignity.
For instance in 2018 the ABF extended its global reach, providing support to the British Army family in 62 countries. The ABF has strong relationships with Regimental and Corps charities, and case working organisations such as SSAFA and the RBL, to make sure they deliver the right sort of help to those with genuine need.  In 2017-18 the ABF spent £9.5M supporting more than 70,000 members of the Army family.
A charity spokesman said: "Since our formation in 1944 our objectives have been to benefit persons who are serving or have served in the British Army, or their dependants, in any charitable way by the provision of grants, loans, gifts, pensions or otherwise.
"We work with veterans of every conflict from the Second World War to the most recent operations, whether they live in the British Isles or overseas."
PHOTO - TOP: Craig Turner (left) presenting the £2,675 cheque to Lt Col (Retd) Peter Bates, regional director South West of the ABF – The Soldiers' Charity.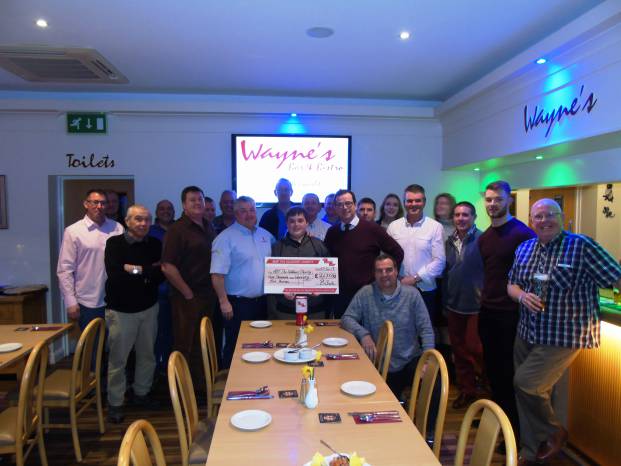 PHOTO - ABOVE: Craig Turner (centre left) presenting the cheque of £2,675 to Lt Col (Retd) Peter Bates (centre right) with ABF supporters from Somerset.
Tags:
News.