YEOVIL NEWS: What will happen to long-lasting frieze if Yeovil Post Office moves?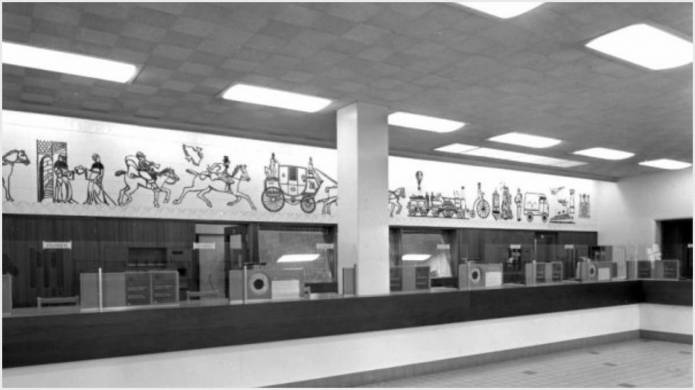 THE big question we would like to know is what will happen to the tiled frieze on the wall behind the counter of the Yeovil Post Office – which must be one of the most iconic features of the town centre – if the post office moves from its present King George Street location?
The frieze has been there for decades and shows in picture format the history of the postal service in this country.
The Yeovil Press believes it would be a sad day if this was destroyed if – as has been proposed and highly likely to happen - the Post Office moved from its current King George Street location to the WH Smith store in Middle Street.
PHOTO - TOP: This photo – which clearly shows the tiled freize – was taken in 1969. Photo courtesy of The A-to-Z of Yeovil's History website at www.yeovilhistory.info .
A public consultation closed last month on proposals to move the main Yeovil Post Office from its present location in King George Street to the WH Smith premises in Middle Street.
If the move goes ahead the branch will be run by WH Smith High Street Ltd with extended opening hours to include Sundays.
This move is part of the continuing modernisation of the Post Office branch network.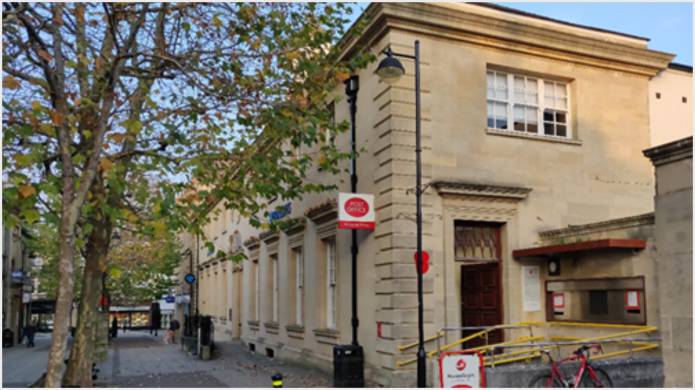 PHOTO - RIGHT: The Yeovil Post Office in King George Street.
A Post Office spokesman said: "We believe the most effective way to secure the long term viability of Post Office services in Yeovil is through a carefully selected retail partner, and we are confident that our proposal is the best way of safeguarding services for the community for years to come.
"The vast majority of our 11,500 Post Office branches, large and small, are successfully operated in this way with retail partners and we believe this is the best approach to keeping Post Offices in main shopping locations and at the heart of communities where they play in an important role in local economies."
It was announced late last year that there were plans afoot to close the King George Street premises in preference to moving to WH Smith.
The local public consultation began on November 14 and closed on December 28. If – as expected – the proposal goes ahead it is likely that the Post Office will move location in May 2019.
It will be the end of an era for King George Street and what will happen to that iconic frieze?
We have asked the question!
Tags:
News.