YEOVIL NEWS: Beer festival raises a glass and lots of money for local good causes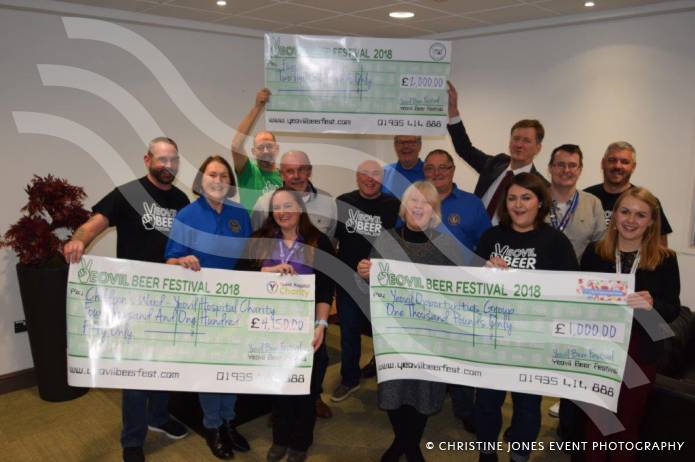 THE Yeovil Beer Festival committee has presented cheques to five local good causes amounting to more than £14,000.
The proceeds were raised during the sixth beer festival which was held in April 2018 at the Westlands Entertainment Venue in Yeovil and it allowed the volunteer Brew Crew to toast success once again.
Yeovil Lions Club and Yeovil Round Table have supported the festival since it was founded in 2013. Their members assist with running the event and have pulled more than 60,000 pints.
Both service clubs were on hand to receive their cheques of £3,571.00 each during the presentation ceremony held at Westlands.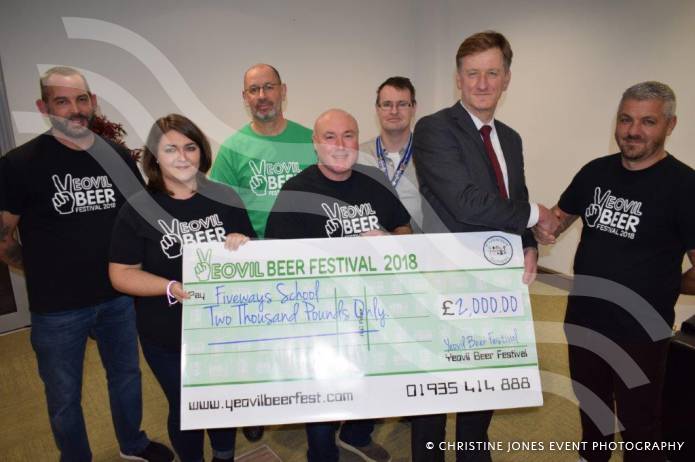 The Lions and Round Table will donate this money to a variety of local good causes over the coming months.
All festival-goers voted for their favoured local charity from a choice of three very worthy causes. Half the proceeds were split between these three charities with amounts determined by votes.
Sarah Cherry, of the Yeovil Hospital Charity, accepted a cheque for £4,150 on behalf of the Children's Ward for its Magic Carpet appeal. The magic carpet is already on the Children's Ward and being enjoyed by the children and families. The appeal was nominated by the Yeovil Beer Festival Committee.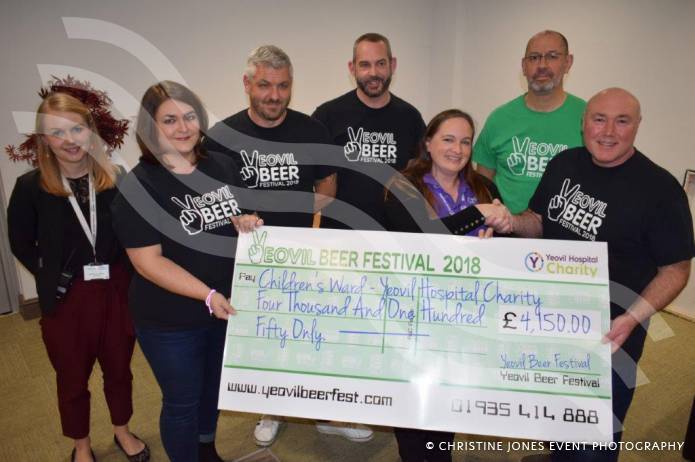 Mark Collis, headteacher of Fiveways School in Yeovil, accepted a cheque for £2,000 on behalf of the school. This very worthy cause was nominated by the Yeovil Round Table.
Jane Lock, chairman of Yeovil Opportunity Group, accepted a cheque for £1,000. This excellent group was nominated by the Yeovil Lions Club.
Rob Sherwood, chairman of the Yeovil Beer Festival Committee, said: "We are so proud to be able to donate the proceeds of this community event to such worthy causes benefitting our local area.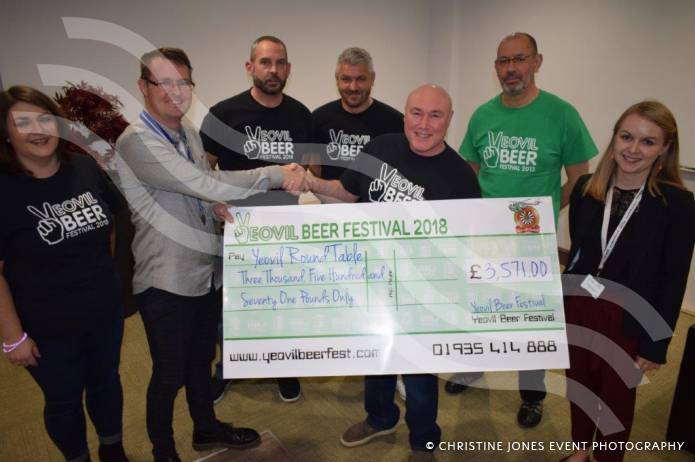 "We are so grateful to all the sponsors and all the volunteers behind the bars, behind the scenes and on stage performing for us. This is the Brew Crew without whom the event would not be the success it is. We now look forward to an awesome Yeovil Beer Festival 2019."
Yeovil Beer Festival 2019 will be hosted at Westlands Entertainment Venue and features a huge range of fine cask ales and ciders. Sampling commences on Friday, April 26, with a special promotion price on Friday tickets and discounted tokens.
The festival peaks on Saturday, April 27. Fantastic music from local bands and solo artists over two stages play throughout the two-day event.
The main stage located in the main ballroom is once again platinum sponsored by Battens Solicitors.
The ever-popular terrace stage situated outside returns with an eclectic mix of talent.
2019 tickets are on sale now via the Westlands Box Office and website - https://www.westlandsyeovil.co.uk/whats-on/all-shows/saturday-all-day-yeovil-beer-festival-2019/7702 .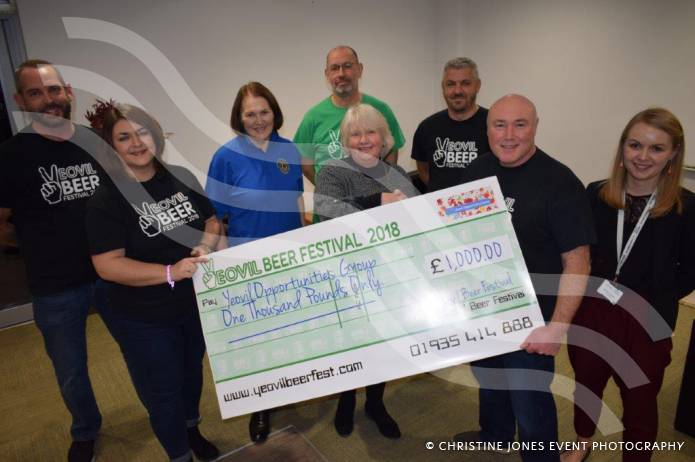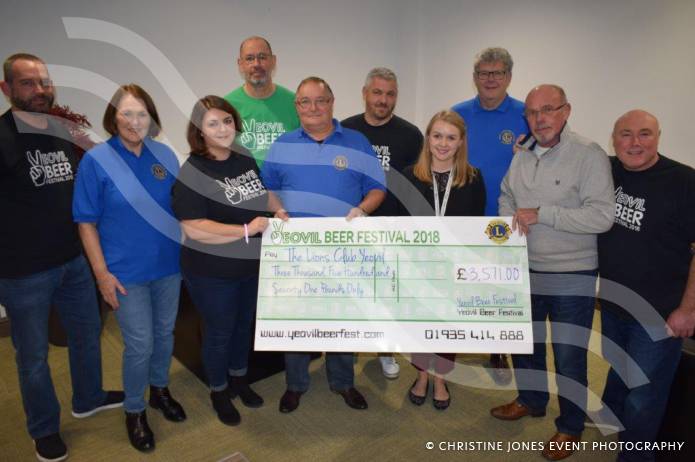 PHOTOS: Taken by Christine Jones.
Tags:
News.