YEOVIL NEWS: Extension plans for Palmers Fish & Chips restaurant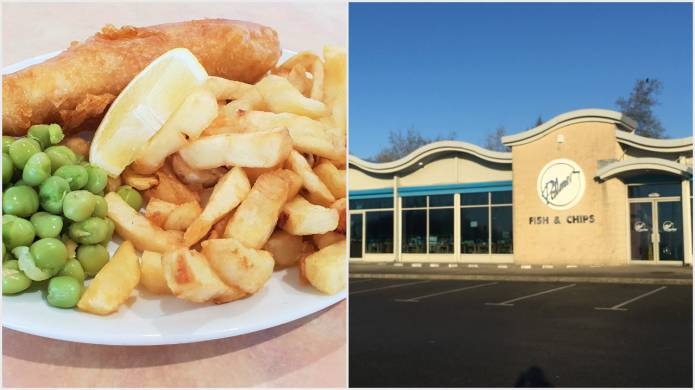 PLANS have been unveiled to increase the size of the restaurant area at Palmers Fish & Chips on the outskirts of Yeovil in a bid to cater for demand.
The proposed extension includes an overspill dining area, together with storage facilities, both on the ground floor and the first floor, along with staff facilities on the first floor, at the take-away and restaurant at Bernards Way near the Palmers Garden Centre and Asda.
The planning application has been submitted to South Somerset District Council by Palmers Trading Estates (Preston) Ltd and it is hoped that a decision will be made by the end of the year.
Paul Dance, of Symonds and Sampson, acting on behalf of the applicants, said: "All of these additional storage and staff facility areas are urgently needed in connection with the existing business – in particularly the staff facility which, given the number of stuff working on the site, is now essential. They employ on average 16 full-time and 20 part-time staff.
"My clients have been considering this proposal for some time. Their business has been very successful over the years and they wish to take advantage of this to provide additional covers due to the fact that, at peak times, the restaurant is often full to capacity and to the fact that, as employers, it is necessary for them to provide additional staff facilities.
"Furthermore, there is a lack of space for storage and the proposed extension will provide an excellent solution which will enable bulk deliveries and a reduced number of visits by suppliers, which makes the site more sustainable and efficient to run."
The plans include the provision of an extra 184 square metres of floor space on the ground floor and a further 98 square metres of floor space on the first floor.
Tags:
News.