LEISURE: By order of the Peaky Blinders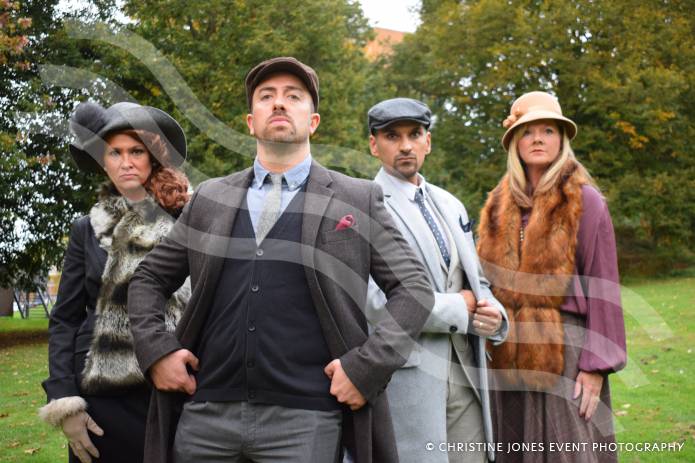 TICKETS are selling fast for a fun-filled charity event being planned to take place in the early part of 2018 at the Westlands Yeovil venue as guests are being invited to take a trip back to the 1920s.
Funtasia Entertainment, HellYeah Events, Santiago Productions and Westlands have teamed-up to organise a Peaky Blinders themed event with great live entertainment, live music, food, cocktails and lots more.
Peaky Blinders has been a big hit with TV viewers with the crime drama set in 1920s Birmingham in the aftermath of the First World War.
People planning on going to the Peaky Blinders party night – to be held on Saturday, February 2, 2019 – are being invited to dress in 1920s period costume and there will be prizes for the best dressed.
The event will be raising money for St Margaret's Somerset Hospice and Prostate Cancer UK and the £25 ticket price includes a supper of pie, chips and gravy; a flutter on the horses at the Shelby Bookmakers Co; and live entertainment with magicians, tarot card reader, palm reader, raffle, and casino tables along with live music including the fabulous IOUs.
Yeovil Press photographer Christine Jones was invited along to take the publicity photos for the Peaky Blinders party poster back in September and pictured (from left) looking particularly menacing in their 1920s style attire are event organisers Jane Helyar, Adam Burgan, Darren Santiago and Louise Lee.
"It's going to be a super night and tickets have been selling really well," said Jane. "So if you don't want to miss out on what will be an amazing night of fun and fundraising – please get your tickets as soon as possible."
For more information and to buy tickets please phone 01935-422884 or go online to westlandsyeovil.co.uk .
Tags:
Leisure.