Romford Pele is on the ball at Yeovil Round Table charity luncheon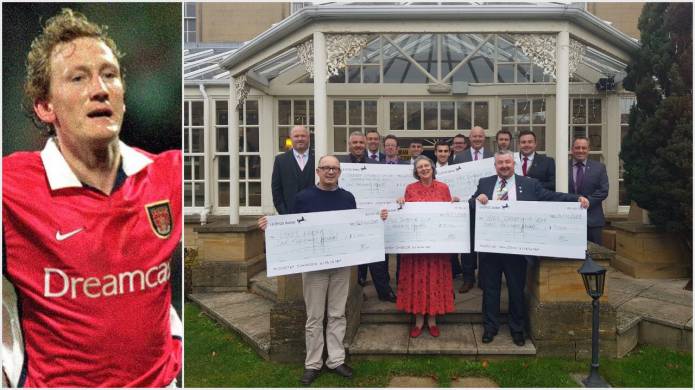 THE annual Yeovil Round Table charity luncheon held at the Manor Hotel was another big success raised over £21,000 for various good causes.
Around 130 people attended the luncheon where they enjoyed a three-course meal, an auction and an entertaining talk from former Arsenal and England footballer Ray Parlour.
Earlier in the day members of the Yeovil Round Table handed out cheques to the Apollo Swimming Club for £10,000, Yeovil Opportunity Group for £3,000, the Round Table's Children's Wish Foundation for £3,000 and £1,000 each to the Lord's Larder and the Chernobyl Children – money raised from the 2017 luncheon.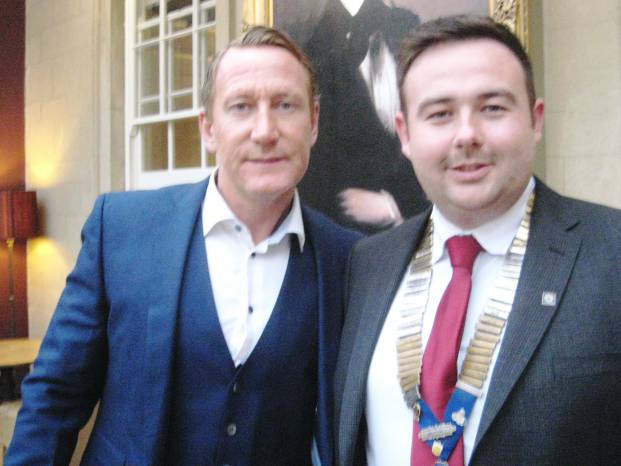 PHOTO – TOP LEFT: Ray Parlour during his playing days with Arsenal.
PHOTO – TOP RIGHT: Yeovil Round Table members present cheques ahead of the 2018 charity luncheon.
PHOTO – RIGHT: Yeovil Round Table chairman Ryan Cardwell with Ray Parlour at the Manor Hotel in Yeovil. Photo: Steve Sowden.
The efforts of the 2018 event – held on November 16 – will be shared between the main beneficiaries of the Yeovil Heartbeat group, Yeovil Opportunity Group and Fiveways School.
The auction - which boasted a host of excellent lots - was carried out by well-known auctioneer Henry Simon.
Yeovil Round Table chairman Ryan Cardwell said: "I'd like to thank everyone for supporting the fundraising lunch in aid of these three main charities.
"All three organisations do amazing things and we are proud to be able to support them in their quest to better the lives of those less fortunate than ourselves.
"In addition to these well-known causes we will continue to help out other small, locally-based causes and groups as a small amount of input from us can make a big difference to them."
Ray Parlour, nicknamed the Romford Pele, who played nearly 500 games for Arsenal from 1992 to 2004, delighted the audience with tales from his football career and some of the characters he met along the way.
He was a member of the Invincibles - the Arsenal side that famously went through the Premier League season of 2003-04 without losing a game.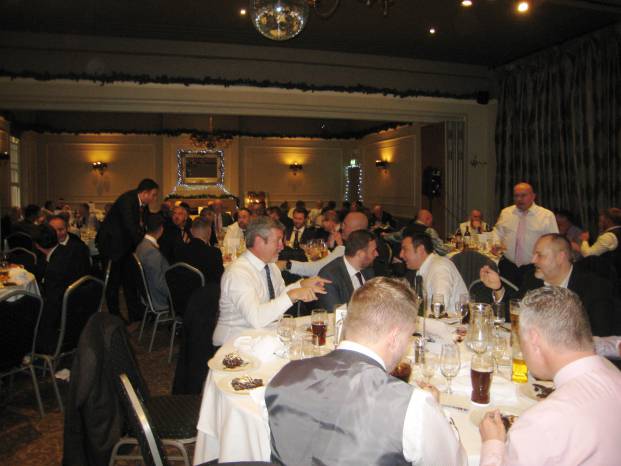 PHOTO – ABOVE: Around 130 diners gathered at the Manor Hotel for the annual charity luncheon hosted by Yeovil Round Table. Photo: Steve Sowden.
Tags:
News.