YEOVIL NEWS: Millions to be spent on Yeovil Police Station refurbishment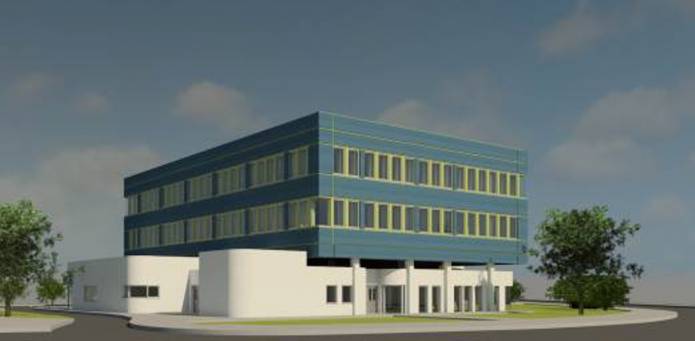 PLANS have been approved by Avon and Somerset Police and Crime Commissioner Sue Mountstevens to invest millions of pounds refurbishing Yeovil police station at Horsey Lane.
The re-development - subject to planning permission - would  see the six floors of the current police station built in 1975, reduced to three and extensive refurbishment, costing  approximately £4million. There would also be new cladding, the installation of a new heating and cooling system and new open plan office space. 
Avon and Somerset Police and Crime Commissioner Sue Mountstevens said: "The Constabulary have explored a number of options for Yeovil. They have also made a number of changes to the way they work over the past few years which has led to the decision today that re-developing the existing size is in the best interests of operational policing and local people.
"It's clear that the current station is not fit for purpose and is oversized. By remaining on our current site we can ensure that continuity and familiarity of location is maintained and we are still freeing up resources from buildings which are costly to run and maintain and are significantly under-utilised. The new Yeovil police station will fit the future of the Constabulary with an open plan design for greater one-team working and collaboration with partners as well as modern working conditions which utilises the IT which has been rolled out to the frontline."
Avon and Somerset Police Deputy Chief Constable Sarah Crew said: "Choosing to stay at our existing site enables us to remain in a location that is visible to the public and close to the demand we face, to provide value for money by making the best use of a site we already own and to provide high quality, fit for purpose accommodation for all of our staff and officers.  It will also mean that our police station will remain in a location familiar to the community."
In 2014, the current site on Horsey Lane was earmarked for closure with a new smaller police base in the town proposed. Now the building work at Horsey Lane if approved is expected to start in summer 2019 with the new refurbished police station opening by the end of 2020.
Arrangements are being made to house a temporary enquiry office on the site during construction so the police station can remain open to local people.
PHOTO: How the new look Yeovil Police Station will appear.
Tags:
News.