YEOVIL NEWS: Gin night kicks-off Mayor's charity events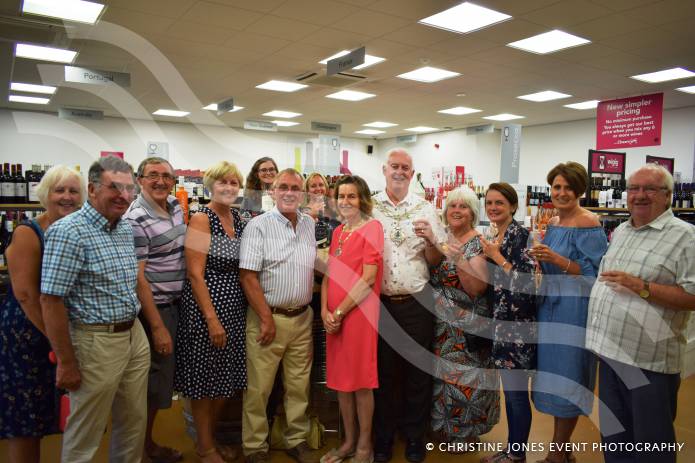 THE Mayor of Yeovil, Cllr David Recardo, held a successful charity Gin Night at Majestic Wines in Yeovil earlier this summer in aid of his nominated charities.
People who attended were able to savour a range of gins and help support the Mayor's charities – the Yeovil Freewheelers and the Yeovil Hospital Charity.
"Thank you to everyone who attended and enjoyed themselves," said Cllr Recardo. "It was my first charity night and I'm pleased to announce it raised a grand total of £215 for my chosen charities."
More "positive news" from the Yeovil area can be found in the September edition of the Yeovil Press - Community Newspaper. Out now for FREE from outlets in and around Yeovil.
PHOTO - TOP: People enjoying the Mayor's charity Gin Night. Photo: Christine Jones.
Tags:
News.