YEOVIL NEWS: Packing bags for School in a Bag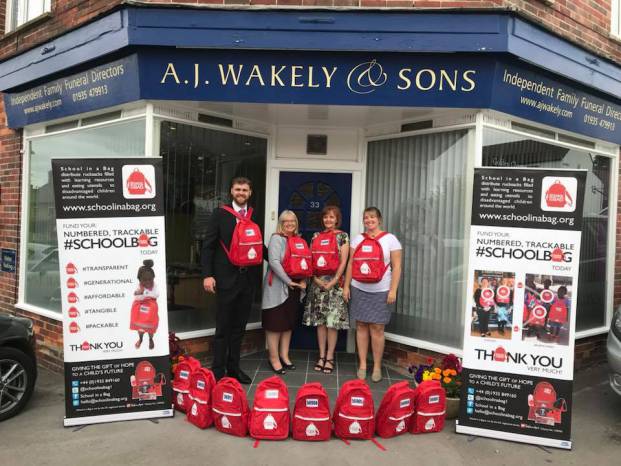 THE School in a Bag charity has thanked staff at the Yeovil office of A. J. Wakely & Sons for packing the schoolbags they funded from their collection at this summer's Yeovil Show.
Their efforts will help transform the education possibilities for a further 12 under-privileged children around the world and push the charity, based at Chilthorne Domer, towards its milestone target of funding and delivering 100,000 schoolbags.
Each bag contains basic, but important, school equipment and eating utensils.
Tags:
News.