LEISURE: Red Berry Recruitment supports Glitter Run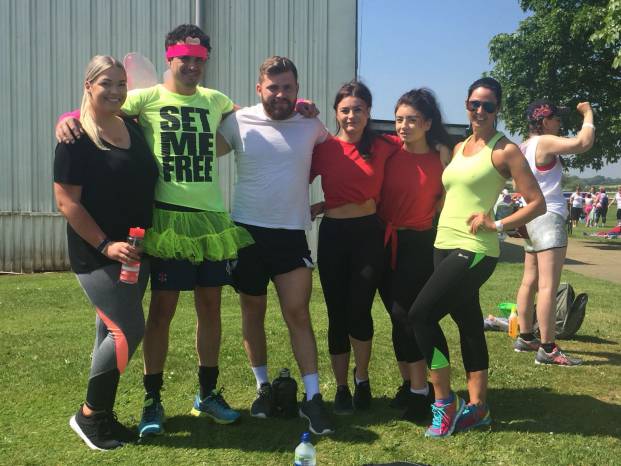 THE Red Berry Recruitment took part in the Glitter Run at Wincanton Racecourse on Sunday (May 20, 2018) to help raise money for St Margaret's Somerset Hospice.
A team of Berries took part in the 5km course with more involved on the Glitter Station which Red Berry Recruitment sponsored.
In scorching hot conditions, the racecourse was packed with runners for charity event. The five kilometre course took runners around the racetrack two times. There was four different colour Glitter Stations dotted around the course – meaning runners passed through eight in total. This left every one very sparkly and very colourful!
Seven members of Team Berry took part in the run. Sam was the first to cross the line – third overall – soon followed by Lily. The rest finished a short while later. Hennie, Natalie and Vici were all on the glitter station, covering runners with gold glitter as they passed through!
Helen Lacey, managing director of Red Berry Recruitment, said: "The event was to raise money for the amazing work that St Margaret's Hospice do.
"They deliver high quality, responsive and compassionate care to patients and their families facing a life-limiting illness."
There is still time to donate to the cause by visiting https://www.justgiving.com/fundraising/red-berry-recruitment-ltd6 .
Helen added: "Congratulations to all the runners and thanks to St Margaret's Hospice and all the volunteers for organising such a fabulous event!"
Red Berry Recruitment has offices in Yeovil, Shepton Mallet, Bridgwater and Cardiff. Anyone wanting more information please go to http://www.redberryrecruitment.co.uk/ .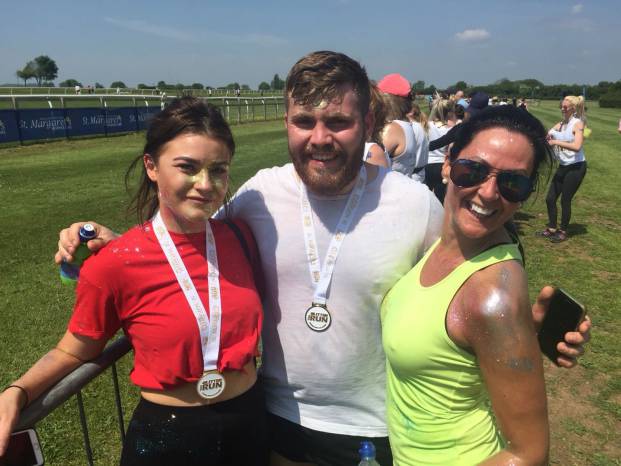 PHOTOS: Submitted by Red Berry Recruitment.
Tags:
Leisure.