YEOVIL NEWS: Mayor's Award for Castaway Theatre Group founder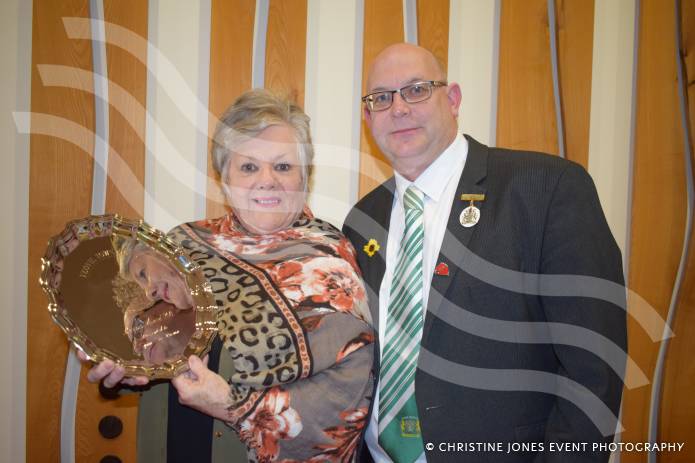 THE founder of the Yeovil-based Castaway Theatre Group, Lynn Lee Brown, was left speechless after being presented with a Mayor's Award in recognition of her efforts.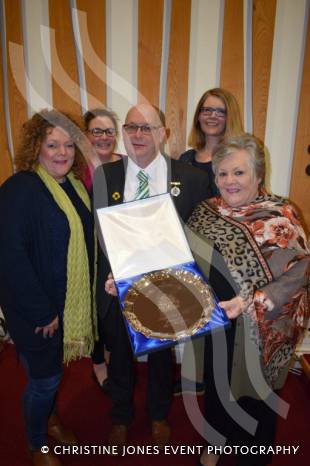 Lynn had gone along to Yeovil Town Council's annual town meeting on Tuesday (May 1, 2018) evening thinking she was going to give a short presentation about the Castaways' forthcoming production of Peter Pan the Musical at the Octagon Theatre.
But she was left gob-smacked when outgoing Mayor, Cllr Darren Shutler, announced that she was one of the recipients of the 2018 Mayor's Award.
And Lynn said: "I feel totally honoured to receive this award. But I receive this award on behalf of my team of helpers and wonderful parents – without them we wouldn't be able to do anything."
The Castaway Theatre Group is a vibrant mix of talented children and adults based at the Octagon Theatre in Yeovil who love to sing, dance and act.
It is predominantly a youth group with around 100 children who meet on a weekly basis with the aim of performing, bringing pleasure to watching audiences and having an absolute ball on stage.
The group has performed many shows over the years in Yeovil and further afield at theatres in London and even the O2, while last year the Castaways had a magical time performing at EuroDisney in Paris.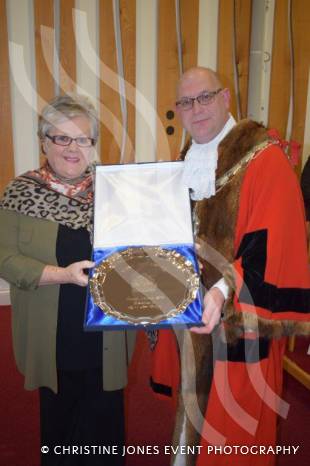 Cllr Shutler said: "But these shows and performances just do not happen by themselves and alongside the hard work, dedication and determination of the children taking part – there is just as an important, if not more important, team of adults supporting them with their work.
"At the helm of the Castaway Theatre Group is Lynn Lee Brown – whose infectious passion for musical theatre pours over the children and everybody connected with the group."
Lynn set up Castaways back in 2005 initially as a way to raise funds for St Margaret's Somerset Hospice, a charity close to her heart.
The group's initial show called Summer Follies was performed at the local village hall in Barwick and raised £1,000 with a cast of 15 adults and seven children.
The group has continued to raise money for many charities and has raised in excess of £20,000 over the years.
Throughout all of this Lynn has devoted a huge amount of time and energy in making sure Castaways produce excellent shows to not only entertain, but to also give a helping start to those young people in our community who have their hearts set on performing as a career and many of them have done so and gone on to theatrical colleges to further their aspirations.
Tags:
News.