YEOVIL NEWS: Bikers hand over cash to air ambulance charities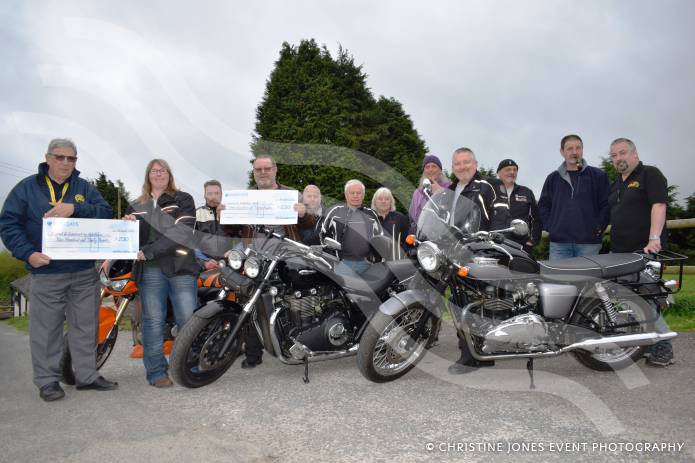 A YEOVIL group for motorcycle enthusiasts has presented cheques totalling £460 to air ambulance charities in recognition of the excellent work they do.
The Red House Bikers group, which is based at the Red House pub on Dorchester Road on the outskirts of Yeovil, raised the money at a raffle and auction at a Christmas social event.
It had been a difficult year for the group as it witnessed two fatal accidents whilst on their regular Sunday "ride-outs."
A spokesman for the group: "We chose to hold a raffle and auction at our Christmas social night with the proceeds being split between the Dorset and Somerset Air Ambulance and the Devon Air Ambulance Trust.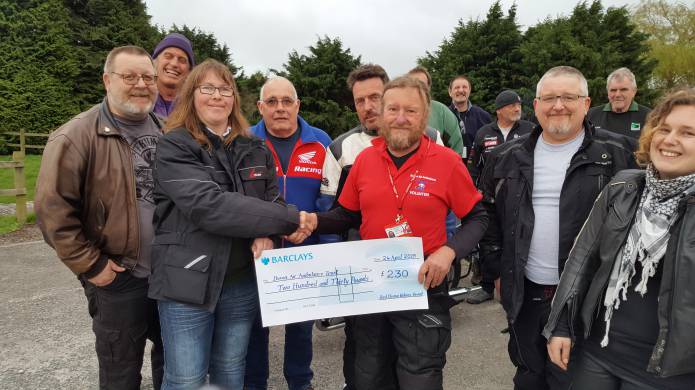 "We wrote to a lot of the main local motorcycle shops asking for prize donations and they were all very generous.
"As bikers and road users the air ambulance charities provide a vital service to us all which we hope we will never need to call upon, but as last year proved, we can never take life for granted."
The club has members from far and wide including Yeovil, Taunton, Henstridge, Dorchester, Weymouth, Portland and Colyton.
Big thanks go to Fowlers Motorcycles, Bransons Motorcycles, Three Cross Motorcycles, Total Triumph, Route 303, the Red House, A303 Motorcycle Services and all of the members and supporters of the Red House Bikers group who donated prizes to the fundraising.
Peter Burt, of the Dorset and Somerset Air Ambulance, and John Groves, of the Devon Air Ambulance Trust, went along to the Red House pub to receive the donations from the bikers.
They both thanked the bikers for their generous donations.
Tags:
News.