LEISURE: Yeovil Beer Festival gets off to a great start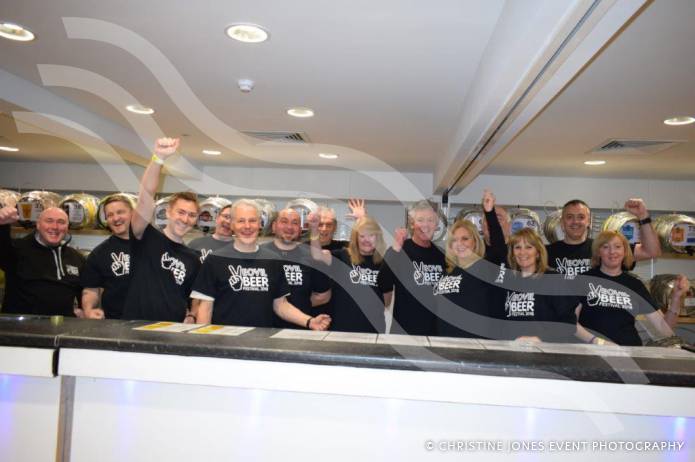 THE annual Yeovil Beer Festival got off to a fantastic start on Friday (April 13, 2018) night as the fun-filled charity event flowed in abundance.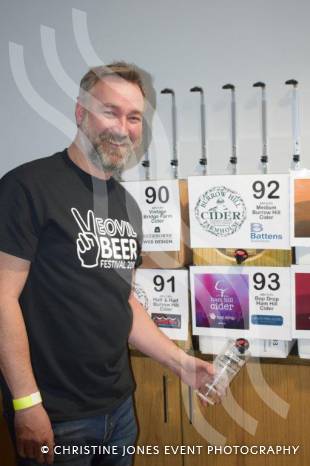 There was beer and cider, music and food and hundreds of people who converged on the Westlands Yeovil for the start of the sixth beer festival.
The previous five festivals have coined in more than £87,000 – so it is expected that the amazing £100,000 barrier will be well and truly topped in 2018.
Charities to benefit from this year's festival will be the Yeovil Hospital Charity, Fiveways School and the Yeovil Opportunity Group.
The festival continues all day on Saturday (April 14, 2018) and fest-goers will have an array of more than 100 beers and ciders to choose from and a host of live music acts on two stages at Westlands Yeovil.
Beer festival chairman Rob Sherwood said he would like to thank all the volunteers, sponsors, bands and, of course, the festival-goers for making it such a great event.
"The beer festival is a great place to catch up with friends and a fantastic excuse for a party," he said.
More photos from the opening night of Yeovil Beer Festival on Friday (April 13, 2018) can be found on this link - http://www.yeovilpress.co.uk/blog/2018/04/14/yeovil-beer-fest-part-1-april-13-2018/ .
More photos from Saturday's festivities will be published on Yeovil Press on Sunday (April 15, 2018).
People wanting to attend the Saturday (April 14) afternoon session from midday to 5pm might be lucky and be able to buy tickets on the door, but you might be left disappointed.
Tickets for the Saturday (April 14) night session and All Day tickets have SOLD OUT.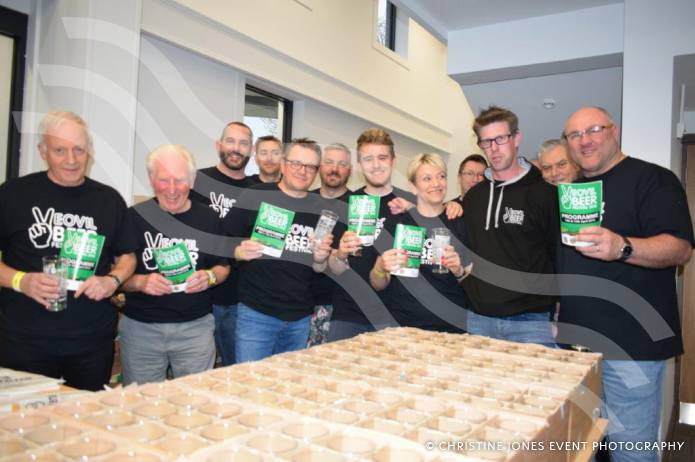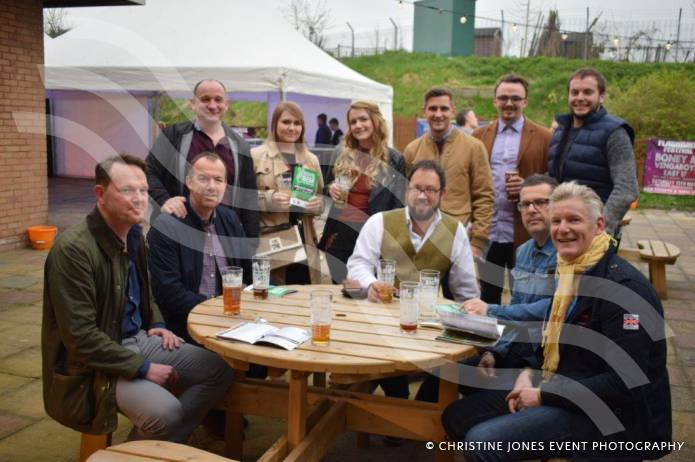 PHOTOS: Taken during the Friday evening session of Yeovil Beer Festival 2018.
Tags:
Leisure.