YEOVIL NEWS: Traffic cone thrown off top of Tesco car park lands on teenager's head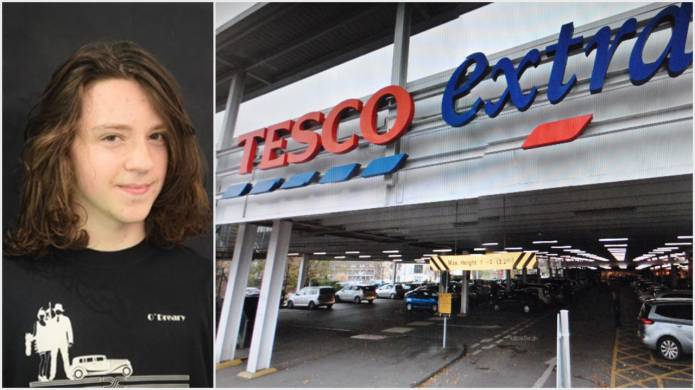 A TEENAGER was left needing hospital treatment for a "nasty gash" after somebody threw a traffic cone from off the top of the upstairs car park at the main Tesco store in Yeovil onto his head.
The incident happened at around 6pm on Friday (March 2, 2018) when Jack Lowder, 16, was walking past the Tesco store.
His mum Amanda Lowder, who recently starred in the successful Vicar of Dibley stage comedy at the Octagon Theatre in Yeovil as the lead character Rev Geraldine Granger, said: "We are looking for any witnesses to the incident at Tesco when some idiot threw a traffic cone from the top floor of the car park and it hit my son who was walking underneath.
"Jack was with a group of friends and they were amazing as they looked after him following the incident along with staff from Tesco as they waited for the ambulance to arrive."
Former Westfield Academy student Jack, who until recently was a member of the successful Yeovil-based Castaway Theatre Group and who is now currently in the first year of a course at the Somerset Performing Arts Centre for Education in Taunton, was taken to Yeovil District Hospital where he received stitches to the cut in his head.
Amanda has received many messages on social media wishing Jack a speedy recovery and also slating the offender for a mindless act which could have led to far more serious injuries being sustained.
Police are appealing for information and anyone who can help with their investigations should phone 101 or call Crimestoppers on 0800-555-111.
PHOTO – TOP: Jack Lowder who was injured when he was hit by a traffic cone which had thrown off the upper floor of the car park at the main Tesco store in Yeovil.
Tags:
News.