YEOVIL NEWS: Business as usual at Yeovil Hospital – although it could get very busy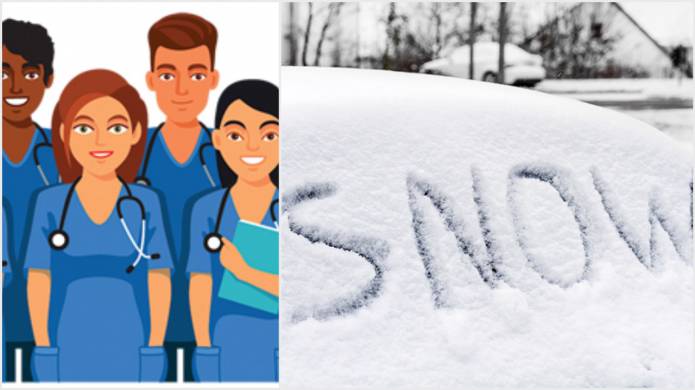 MEDICAL teams at Yeovil District Hospital are bracing themselves for the predicted snow storms and the resulting problems.
The hospital has been put on "snow alert" in readiness for the expectant casualty list of people involved in traffic accidents, slips and falls and the elderly suffering from the effects of the cold.
But the hospital has said it will be working as normal – so people should try and make any appointments which have already been made.
 "We are monitoring local weather reports closely and are putting our contingency plans in place to ensure the hospital remains fully operational and essential staff are able to attend work despite the expected snow," said a hospital spokesman.
"We would therefore like to remind the public that they should attend any planned appointments or procedures unless they have received a phone call informing them otherwise.
"If you are unable to attend your appointment, please let us know as soon as possible using the number on your appointment letter."
Tags:
News.