LEISURE: Discount ticket offer ends on February 28 for Peter Pan the Musical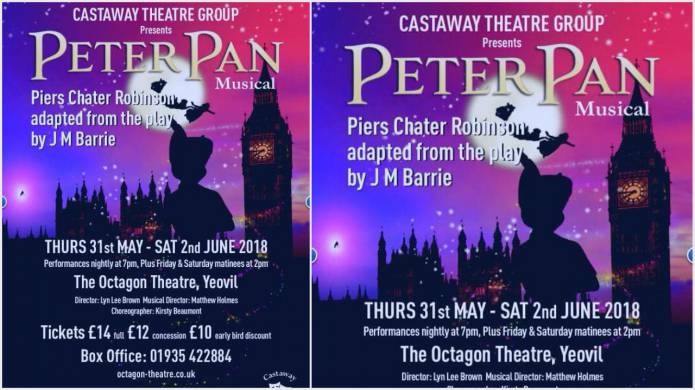 PEOPLE have a last chance on Wednesday (February 28, 2018) to buy discounted tickets for the forthcoming production of Peter Pan the Musical by members of the Yeovil-based Castaway Theatre Group.
The talented Castaways youth group will be performing Peter Pan at the Octagon Theatre in Yeovil from Thursday, May 31, 2018, through to Saturday, June 2, 2018.
An 'early bird' discount ticket price of £10 has been available but ends on the last day of February. Early bird discount tickets are priced £10 and more details are available from the Octagon Theatre website at https://www.octagon-theatre.co.uk/whats-on/musicals/peter-pan-the-musical/3303 .
Tickets will go up to full price of £14 for adults and £12 concessions.
Phone the Octagon box office on 01935-422884.
Tags:
Leisure.