CLUBS AND SOCIETIES: Lions Club quiz night results in great answer for St Margaret's Hospice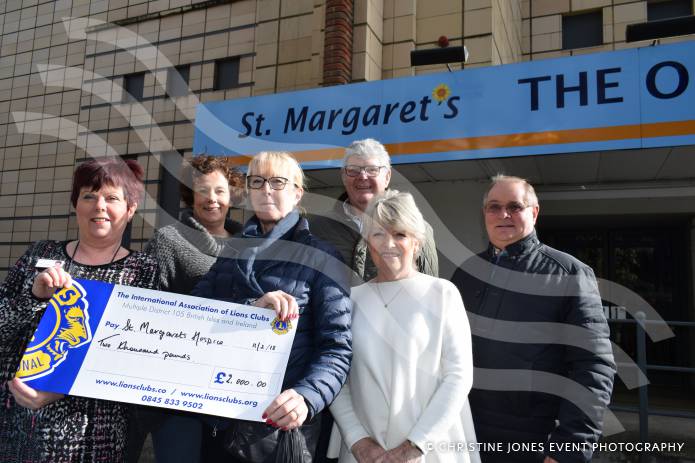 MEMBERS of the Yeovil Lions Club presented a whopping £2,000 cheque donation to St Margaret's Somerset Hospice.
The money was raised during the club's annual Christmas Quiz with a Difference Night held at West Coker village hall in the run-up to last year's festive season.
It was another fantastic success and the club members were delighted to hand the cheque over to Sheana Williams who is manager of St Margaret's furniture store at the Old Cinema in Court Ash, Yeovil, on Tuesday (February 20, 2018).
Pictured (from left) are Sheana Williams, Clare Bamford, Alison Jacobs, Nigel Jacobs, Myra Montague and Ian Montague. Photo: Christine Jones.
Tags:
Leisure.