SCHOOL NEWS: Non-spill plate serves up success for Fairmead School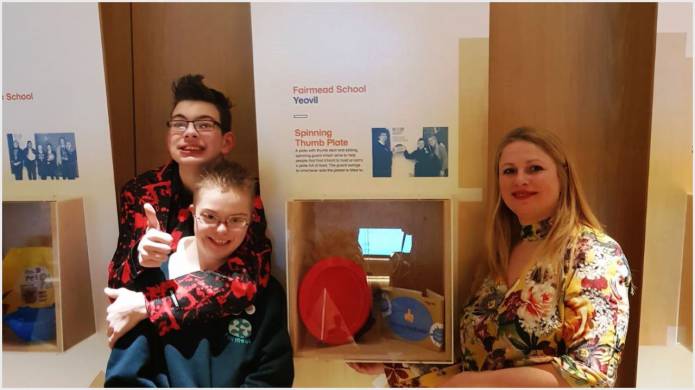 A GROUP of 14-year old learners at Fairmead Special School in Yeovil has won second place in a national design competition with the creation of a non-spill dinner plate.
The plate will help people who, due to a disability or health issue, find it difficult to hold a plate steady when carrying hot food.
The non-spill plate is fitted with a guard that moves around the edge of the plate when it tips forwards and is made from recyclable materials.
It could be used in care homes, hospitals and schools as a safety aid.
On their entry form to the Design Ventura Awards, the young people said: "Fairmead is a special school and several of our friends have physical difficulties, in particular, they have only one hand or arm.
"At lunchtimes, carrying hot food on a plate without spilling the food can be a problem for them. So, we came up with a solution: a non-spill plate they can carry with one hand that keeps the food firmly on the plate."
Head of design and technology at Fairmead, Sara Harding, said: "This national competition attracted more than 1,400 entries so to come in second place is a great achievement.
"Many people find it difficult to carry hot food on a plate without spilling the food and this idea will help solve the problem."
PHOTO – TOP: Teacher Sara Harding with students at the Design Centre in London for the Design Ventura Awards.
Tags:
Schools and Colleges.