GLOVERS NEWS: Yeovil Town v Man Utd: Glovers now need to bounce back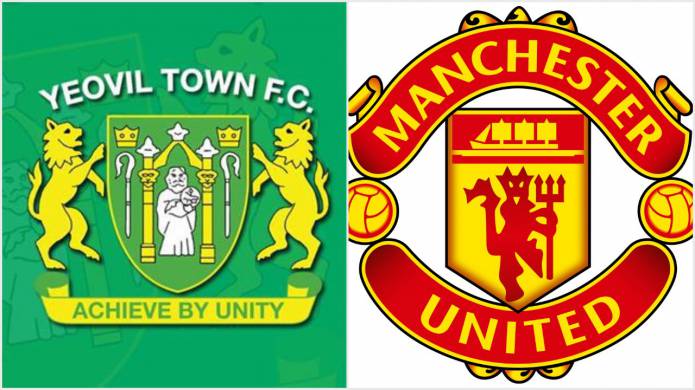 THE fairy tale came to an end on Friday (January 26, 2018) as little Yeovil Town tumbled out of the FA Cup at the Fourth Round stage when Manchester United cruised through with a 4-0 victory at a packed Huish Park.
But while the cup run might be over for another season for Yeovil, they now have to put all their energy and focus into something far more important – Football League survival.
The Glovers are down in 21st spot in the League Two table and just two points off the relegation trap door.
They have 18 games left in which to crawl away from trouble so there are plenty of points to be won and no need to overly panic just yet, but there are signs that it could be an incredibly difficult finale to the 2017-18 campaign.
The main focus of attention must now be on Tuesday (January 30, 2018) night and the visit of Grimsby Town to Huish Park for an important League Two.
Yeovil need to bounce back from the Manchester United game in positive fashion and it is good that they get an early chance to do so.
Grimsby are currently in 17th spot in the league and seven points above the Glovers – so Yeovil will definitely be looking to get something from this match.
Yeovil put in a decent performance against United, although they did not have that killer instinct in front of goal and the Premier League stars oozed quality.
Jordan Green had a decent opportunity to have given Yeovil a shock lead, but fired into the legs of United keeper Sergio Romero.
The opening goal of the night came on 41 minutes from England man Marcus Rashford after a bad defensive mix-up let him in to slot the ball past Yeovil keeper Artur Krysiak.
Ander Herrera added a second on the hour-mark and then they added further strikes right at the end through substitutes Jesse Lingard and Romelu Lukaku.
New United signing Alexis Sanchez made his debut and showed off his quality before being substituted on 72 minutes for Lingard.
The final scoreline may have been a little harsh on Yeovil and hopefully heads will not be too down for long.
The cup run was great and the United game was a great experience – but now the real test is to begin.
A crowd of 9,195 was at Huish Park for the United match.
YEOVIL Town coverage is sponsored on this website by the Glovers Trust.  The Yeovil Town Supporters' Society Ltd – known as the Glovers Trust – is a democratic, not for profit organisation, committed to giving supporters a strong unified voice in the decision making process at Yeovil Town FC and strengthening the links between the club and the community that it serves.
Adult membership to join the Glovers Trust is just £10 per year, while it is just £1 per year for those aged Under-16; and £100 per year for a corporate membership.
For more details – go to the Glovers' Trust website at http://www.glovers-trust.co.uk/ .
Tags:
Yeovil Town FC.