GLOVERS NEWS: Yeovil Town v Man Utd: Which birthday boy will be celebrating – United boss Jose Mourinho or ex-Glovers favourite Tom White?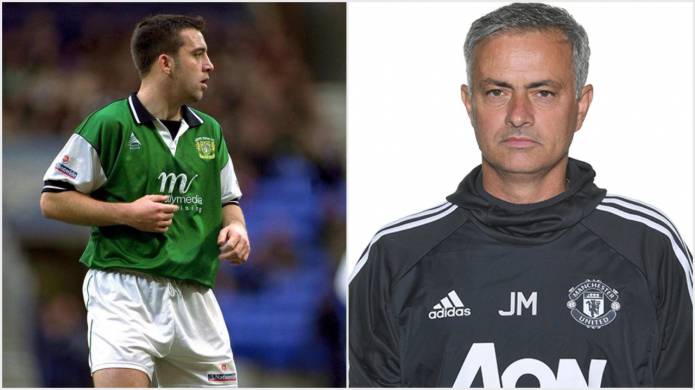 MANCHESTER United manager Jose Mourinho celebrates his 55th birthday on Friday (January 26, 2018) and Yeovil Town hope to make it a day to forget for the self-proclaimed Special One.
The Premier League superstars head for South Somerset to take on Yeovil, currently 21st in the Sky Bet League Two table, for a Fourth Round FA Cup clash at a sell-out Huish Park.
United go into the match with the famous giant-killers of old as clear favourites to go through to the Fifth Round. Yeovil have only achieved the Fifth Round once in their history and that was back in 1949 where they were eventually knocked-out by, coincidentally, Manchester United.
But anything can happen in a cup match and with the majority of the near 10,000-crowd willing the underdogs of Yeovil on – who knows what might happen?
One former Yeovil Town player, who has savoured some FA Cup magic in the past with the Glovers, is defender Tom White who shares the same birthday as Mourinho.
White, who is 42 on Friday (January 26, 2018), was part of the Yeovil Town team, who were then in the Nationwide Conference, which caused an upset with a Second Round victory at Blackpool back in December 2000 when a goal by Nick Crittenden, who now works in the accounts department at Huish Park, on the stroke of half-time gave the Glovers a 1-0 success.
That Yeovil Town team which defeated Blackpool back in 2000 included the Glovers now manager Darren Way and his assistant Terry Skiverton who will be looking for more cup glory when Manchester United come to Huish Park.
The Yeovil team which won at Blackpool was as follows: Tony Pennock, Dave Piper, Anthony Tonkin, Tom White, Terry Skiverton, Andy Lindegaard, Ben Smith, Darren Way, Warren Patmore, Barrington Belgrave and Nick Crittenden. Subs: James Bent, Glenn Poole, Chris Weale and Roy O'Brien.
Former Bristol Rovers player White made 86 appearances for Yeovil in all competitions from 2000 to 2002. He scored just one goal which came the week before the Blackpool match during a 2-0 Conference win over Telford United at Huish Park watched by a crowd of 3,106.
So which birthday boy will be celebrating on Friday night – former Yeovil favourite Tom White or United manager Jose Mourinho?
The match is being screened live on BBC1 with a 7.55pm kick-off.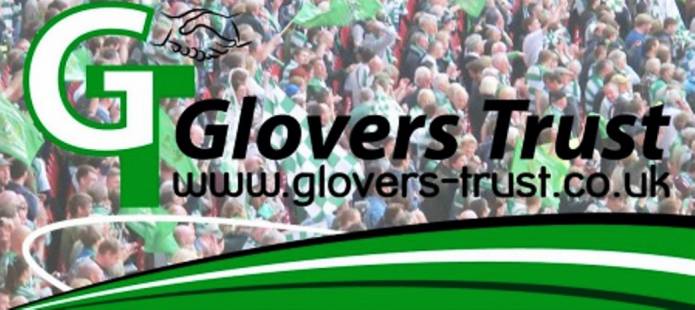 YEOVIL Town coverage is sponsored on this website by the Glovers Trust.  The Yeovil Town Supporters' Society Ltd – known as the Glovers Trust – is a democratic, not for profit organisation, committed to giving supporters a strong unified voice in the decision making process at Yeovil Town FC and strengthening the links between the club and the community that it serves.
Adult membership to join the Glovers Trust is just £10 per year, while it is just £1 per year for those aged Under-16; and £100 per year for a corporate membership.
For more details – go to the Glovers' Trust website at http://www.glovers-trust.co.uk/ .
Tags:
Yeovil Town FC.