BUSINESS: Boswells Café to open soon at Quedam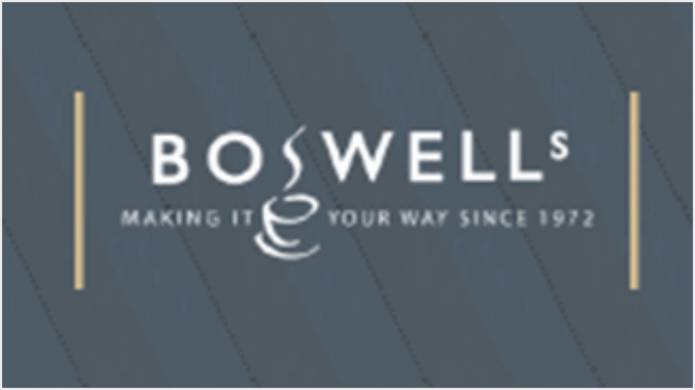 OWNERS of the Quedam Centre in Yeovil have announced that a new café will be opening in the shopping mall later this year.
Boswells Café will be opening in the Spring and will be combining two units in the large corner space on Ivel Square – previously used by the Costa coffee shop and the Whittard of Chelsea store.
The family-run company has a chain of 17 café restaurants. It was established in 1972 and the independent chain is run by brothers Nick, Matthew and Tim Burn and prides itself on being "much more than a coffee shop."
Benson Elliot, owners of the Quedam Centre, is delighted at the prospect of Boswells Café opening an outlet in Yeovil.
Investment manager Jonathan Ratnage said: "We are delighted that Boswells are joining us at the Quedam Centre.
"We have a broad audience to care for at the centre and knew we needed a dining operator that would offer great food and in a great environment.
"Boswells are that operator and we look forward to their brand and café becoming an essential part of the centre and, of course, Yeovil.
Nick Burn, managing director of Boswells, added: "Our aim is to provide the best café experience in town – great food and drink with excellent service and in a relaxed, but vibrant ambience.
"The secret of our success is our food and fabulous people. We don't buy a single mass produced sandwich, panini or salad from a factory – we freshly prepare them all ourselves by hand, on the premises.
"Our ethos is flexibility – making it our way. If you want a hot crispy bacon sandwich with fresh mushrooms and tomato we can do it!
"We offer an extensive menu including our extremely popular All Day Breakfast as well as loaded jacket potatoes, freshly prepared soups, flatbreads, handmade cakes and children's meals. We have many Gluten Free, Vegetarian and Vegan options too.
"Being a family company our people are especially important to us. We employ passionate, caring and friendly team members to create a wonderful team spirit that our customers enjoy visiting again and again.
"We are looking forward to opening Boswells Yeovil in March and will do our very best to make a positive contribution to the town."
And Nick, speaking ahead of Yeovil Town's big FA Cup Fourth Round match with Manchester United on Friday (January 26, 2018), said: "PS: Best of luck against Man Utd."
Boswells Café will be locating into the vacant buildings once used by the Costa coffee shop and the Whittard of Chelsea store.
Tags:
Market Place.