YEOVIL NEWS: Yeovil rugby ladies are going for a World Record - to play a 29-hour match!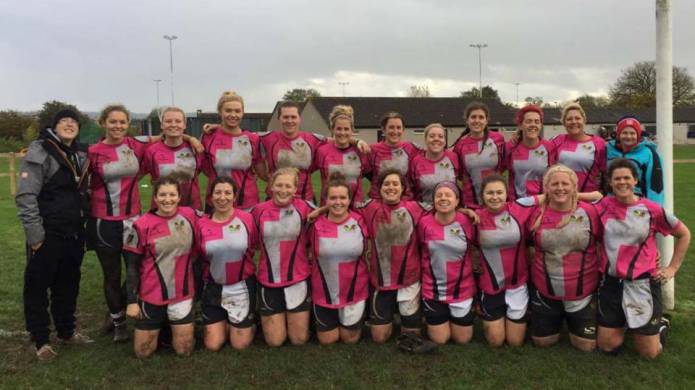 AN attempt to set a new Guinness World Record will be made later this year at Yeovil Rugby Club - when 44 ladies attempt to play the longest ever game of rugby!
The record is currently held by a men's team who have played for 28hrs and 23 minutes, which was set in 2015.
The ladies from Yeovil Rugby Club's women's section are aiming to play for around 29 hours, starting at 8am on Saturday, March 3, 2018.
Along with this record breaking attempt, they have chosen to raise funds for Yeovil Hospital Charity, supporting the breast unit at Yeovil District Hospital.
"As a ladies rugby team we feel it is extremely important to support the breast team and facilities at Yeovil Hospital, to give people the best possible care whilst they are facing this difficult time in their life", said Bea Chubb, coach and player for Yeovil Rugby Ladies.
The ladies will be playing continuously during the 29 hours, with participants rotating on and off the pitch, enabling players to receive much needed sustenance and rest! This is not going to be an easy challenge, but the ladies will not be defeated. They not only want to beat the current World Record, but also show other women how much fun rugby can be!
"Yeovil Rugby ladies team are set on putting Yeovil on the Guinness World Record Map! Our mission is bringing the local community together by uniting women of all ages, ability and backgrounds through fitness and love of the sport. As a way of supporting this mission, we wanted a way to give back to the local community and promote our dedication to inspire more women and girls, whatever their age, size, background or ability to get active," said Yeovil rugby ladies player Siti Zba.
In order to complete this massive attempt, the Yeovil Ladies are in need of huge numbers of different volunteers to keep the ladies fed, watered and entertained.
If you would like to come along on March 3-4, 2018, and help them with their challenge, or if you would like to play in this world record attempt, please contact Bea on 07817284606 or email yeovilrugbyworldrecord@yahoo.com.
Sarah Cherry, Yeovil Hospital Charity community fundraiser, said: "Having these ladies support Yeovil Hospital Charity with this incredible challenge is fantastic.
"I have no doubt these ladies are going to work incredibly hard to beat this record, and to have their support for our Breast Unit is just fantastic. I hope that everyone comes along and supports these wonderful ladies on this epic challenge."
To support their fundraising please go to http://www.justgiving.com/Yeovilrugbyladies .
Tags:
News.