LEISURE: Octagon panto audiences donate over £6,000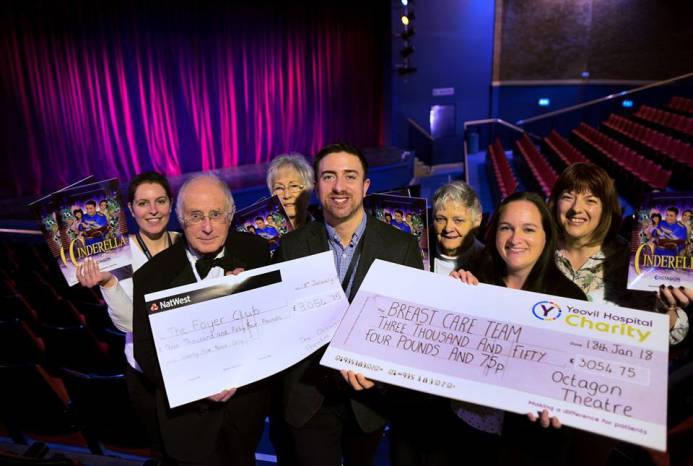 THE Octagon Theatre in Yeovil has handed out cheques worth more than £6,000 to two local groups with money raised from collections during the theatre's annual festive pantomime production.
The Yeovil Hospital Charity received £3,054.75 for the hospital's breast care team while a further £3,054.75 was presented to the Octagon's very own Foyer Club which provides invaluable support to the theatre on a daily basis.
Octagon manager Adam Burgan said: "We were delighted to hand over cheques to the Yeovil Hospital Charity and the Foyer Club after our fantastic Cinderella audiences raised over £6,000 through our festive bucket collections."
PHOTO – TOP: Octagon Theatre manager Adam Burgan presents the two cheques to the Foyer Club and the Yeovil hospital Charity. Photo courtesy of the Octagon Theatre.
Tags:
Leisure.