GLOVERS NEWS: Eyes on the FA Cup Fourth Round draw – who will Yeovil Town get?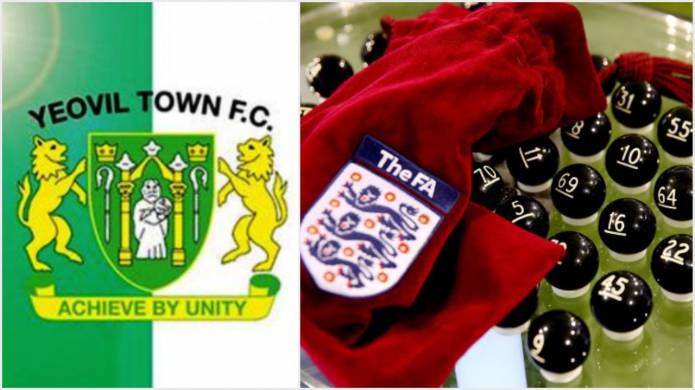 THE Fourth Round draw of the FA Cup will take place on Monday (January 8, 2018) evening and everyone associated with Yeovil Town will be looking to see who the Glovers get paired with in the next round of the most famous club knockout cup competition in the world.
Having dispatched League One side Bradford City 2-0 at Huish Park on Saturday (January 6, 2018) in the Third Round, many will be hoping to see the Glovers get drawn at home or away with one of the big guns left in the competition such as Liverpool, Manchester United or Manchester City.
But others may prefer to get a home tie against another of the lower league teams left in the competition – Yeovil are the lowest ranked club left in by the way – with an improved chance of possibly reaching the Fifth Round which has not been achieved by the Glovers since 1949 and the legendary likes of Alec Stock, Dickie Dyke, Bobby Hamilton and Eric Bryant.
Yeovil Town have been given Ball Number 11 in the Fourth Round draw which will be screened live on BBC Two and BT Sport with the draw being staged before the start of the Third Round tie between Brighton and Hove Albion and Crystal Palace. The draw will take place at about 7.10pm.
Other numbers to look out for include Liverpool (No 4), Manchester United (No 15), Tottenham Hotspur (No 18) and Manchester City (No 23).
Yeovil have appeared in the Fourth Round on three previous occasions. Most famously they beat Sunderland 2-1 back in 1949 at the old sloping pitch of Huish to reach the Fifth Round, while they lost 3-2 at Charlton Athletic in 2005 and 2-0 at Southampton in 2014.
The numbers for the Fourth Round draw are as follows: 1 Sheffield United; 2 Watford;
3 Birmingham City;  4 Liverpool;  5 Brighton and Hove Albion OR Crystal Palace; 6 Peterborough United; 7 AFC Bournemouth OR Wigan Athletic; 8 Coventry City; 9 Newport County; 10 Huddersfield Town; 11 Yeovil Town; 12 Nottingham Forest; 13 Notts County; 14 Milton Keynes Dons; 15 Manchester United; 16 West Bromwich Albion; 17 Rochdale; 18 Tottenham Hotspur; 19 Middlesbrough; 20 Fleetwood Town OR Leicester City; 21 Hull City; 22 Cardiff City OR Mansfield Town; 23 Manchester City; 24 Shrewsbury Town OR West Ham United; 25 Wolverhampton Wanderers OR Swansea City; 26 Stevenage OR Reading; 27 Newcastle United; 28 Millwall; 29 Southampton;  30 Preston North End;  31 Norwich City OR Chelsea;  32 Carlisle United OR Sheffield Wednesday.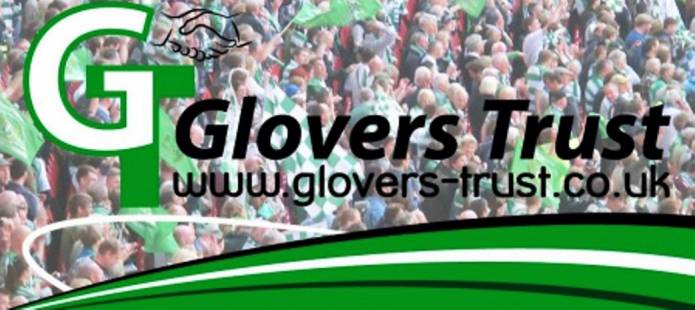 YEOVIL Town coverage is sponsored on this website by the Glovers Trust.  The Yeovil Town Supporters' Society Ltd – known as the Glovers Trust – is a democratic, not for profit organisation, committed to giving supporters a strong unified voice in the decision making process at Yeovil Town FC and strengthening the links between the club and the community that it serves.
Adult membership to join the Glovers Trust is just £10 per year, while it is just £1 per year for those aged Under-16; and £100 per year for a corporate membership.
For more details – go to the Glovers' Trust website at http://www.glovers-trust.co.uk/ .
Tags:
Yeovil Town FC.