GLOVERS NEWS: Glovers Trust at The Arrow ahead of Yeovil Town's big FA Cup clash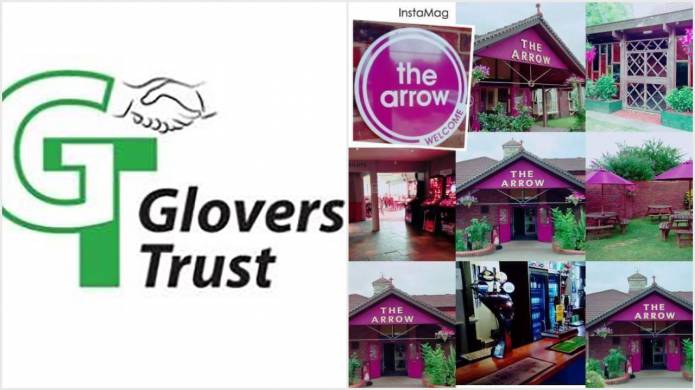 MEMBERS of the Glovers Trust supporters' group will be at The Arrow pub in Yeovil ahead of the FA Cup Third Round match between Yeovil Town and Bradford City on Saturday (January 6, 2018).
The Trust representatives will be at the pub from around 1pm to 2pm to meet with fellow members, discuss relevant issues and take membership renewals.
There will also be the usual 50-50 draw and members will be able to gain 20 per cent discount on pre-match food orders at The Arrow.
The Trust is also looking for members' comments on whether it should join the Alliance Group of supporter groups within Yeovil Town Football Club or remain totally independent.
Any supporter wishing to join the Trust can do so at the reduced rate of £5.
The FA Cup Third Round match on Saturday (January 6, 2018) will see Yeovil, of League Two, take on Bradford City of League One. The match kicks-off at 3pm.
YEOVIL Town coverage is sponsored on this website by the Glovers Trust.  The Yeovil Town Supporters' Society Ltd – known as the Glovers Trust – is a democratic, not for profit organisation, committed to giving supporters a strong unified voice in the decision making process at Yeovil Town FC and strengthening the links between the club and the community that it serves.
Adult membership to join the Glovers Trust is just £10 per year, while it is just £1 per year for those aged Under-16; and £100 per year for a corporate membership.
For more details – go to the Glovers' Trust website at http://www.glovers-trust.co.uk/ .
Tags:
Yeovil Town FC.