YEOVIL NEWS: The Queen awards MBE to school governor chairman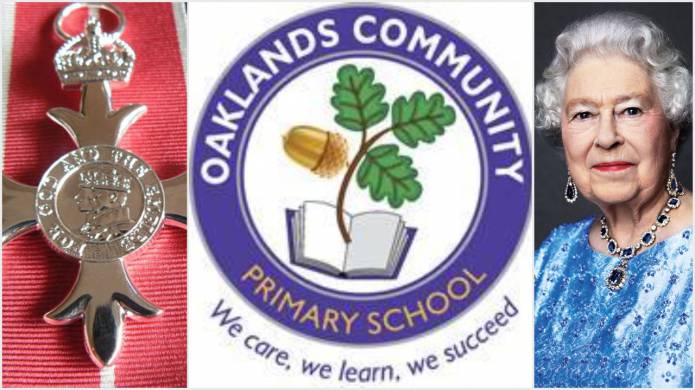 THE chairman of the board of governors at Oaklands Primary School in Yeovil has been recognised in the Queen's New Year Honours List for 2018.
Colin Johnson, 73, who has been a key part of the Oaklands team for many years, has been made a MBE by Her Majesty the Queen.
He played a leading role in the creation of the newly-built Oaklands School following the amalgamation of Westfield Infants School and Parcroft Junior School in January 2010.
Other people from Somerset to be named in the New Year Honours List include Rosalind Jane Dolding, of Bridgwater, for services to the community in Edington and Polden Hills who has been awarded a British Empire Medal.
Lynne Joanne Franks, of Wincanton, has been awarded an OBE for services to business fashion and women's empowerment.
Dr Clifford John Mann, of Taunton, the president of the Royal College of Emergency Medicine, has been awarded an OBE for services to emergency medicine; while MBE's have been awarded to Iain Godfrey Ball, of Wedmore, for services to Cathedral Choral Music and to Young People, and to Dr Nicholas Pearson Gair for services to ex-Service Personnel and Young People in London.
MBEs have also been awarded to Adrian John Prior-Sankey for services to the community in Taunton and Somerset women's cricket player Anya Shrubsole.
The British Empire Medal has been awarded to Antony Robin Brian Ashburner, of Minehead, for services to the community in Exford.
The Queen's Police Medal has been awarded to Andrew Marsh, the chief constable of Avon and Somerset Constabulary.
Tags:
News.