GLOVERS NEWS: Yeovil Town fans support young hospital patients with cuddly toys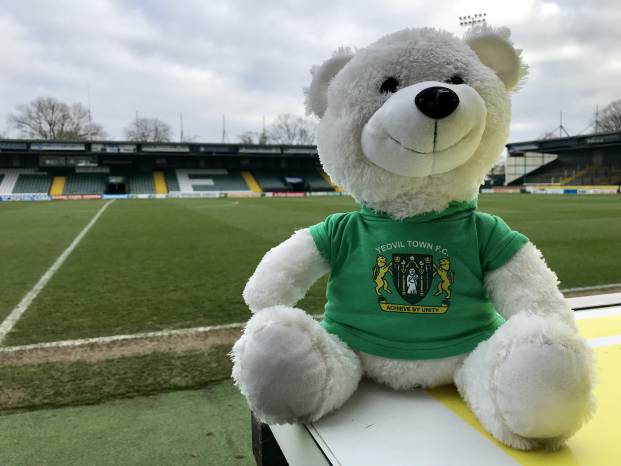 FOOTBALL fans have donated hundreds of cuddly toys which will be distributed to young patients at the children's ward at Yeovil District Hospital.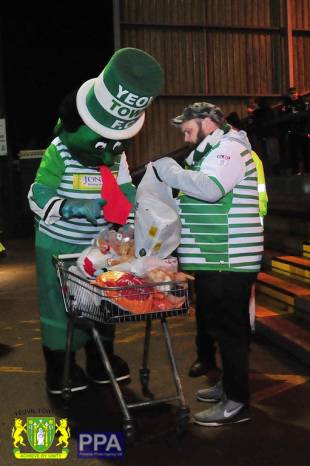 Supporters at Yeovil Town's FA Cup Second Round Replay with Port Vale on Tuesday (December 12, 2017) night were encouraged to bring along a soft toy as a gesture for the children who will spend the festive season in hospital.
The response was overwhelming with several hundred cuddly toys handed over to the club's Jolly Green Giant mascot at half-time with Port Vale taking a pile back to Stoke-on-Trent for their own hospital visit next week. 
A contingent of staff and players from Huish Park will deliver their cuddly toys to the Yeovil hospital on Tuesday (December 19, 2017) and spend time with the children, while a further donation will also be made to the nearby St Margaret's Hospice.
The idea came to light after Yeovil supporters highlighted a similar initiative earlier this month in a Belgian league match.
A club spokesman said: "Yeovil Town would like to thank all those who donated a cuddly toy and supported the idea."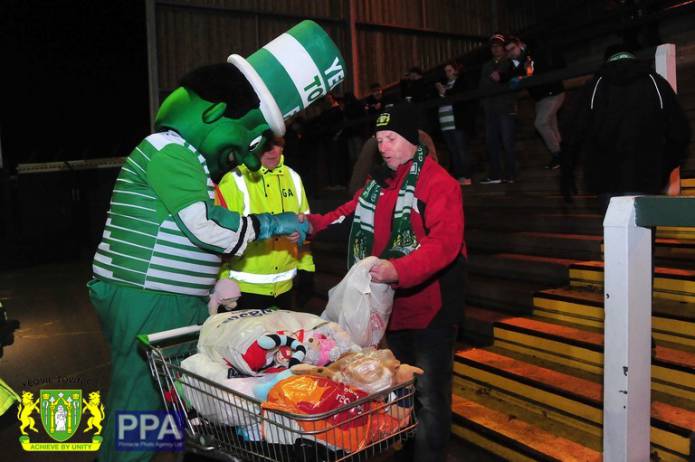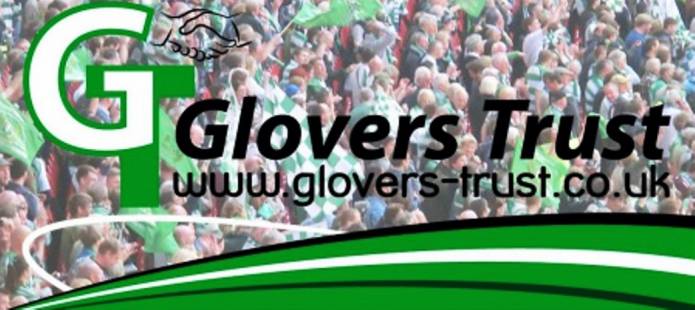 YEOVIL Town coverage is sponsored on this website by the Glovers Trust.  The Yeovil Town Supporters' Society Ltd – known as the Glovers Trust – is a democratic, not for profit organisation, committed to giving supporters a strong unified voice in the decision making process at Yeovil Town FC and strengthening the links between the club and the community that it serves.
Adult membership to join the Glovers Trust is just £10 per year, while it is just £1 per year for those aged Under-16; and £100 per year for a corporate membership.
For more details – go to the Glovers' Trust website at http://www.glovers-trust.co.uk/ .
Tags:
Yeovil Town FC.