LEISURE: Civic leaders have a ball with Cinderella panto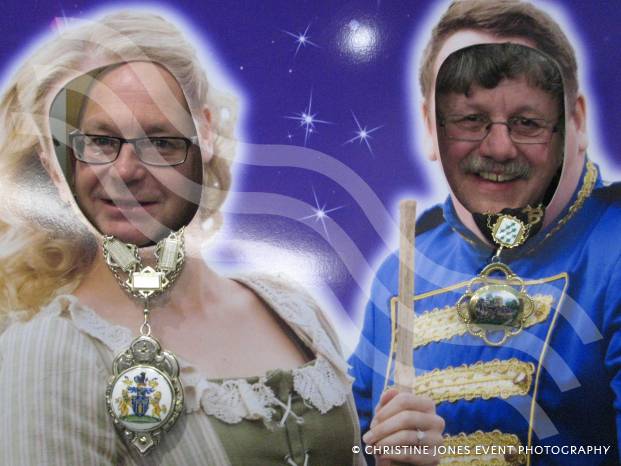 THE Mayor of Yeovil and chairman of South Somerset District Council certainly got into the panto spirit when they were among the guests at the Octagon Theatre on Saturday (December 9, 2017) evening.
Cllr Darren Shutler, the Mayor, and district council chairman Cllr Mike Best were full of praise for the Cinderella pantomime which opened on Friday (December 8, 2017) and runs until Sunday, January 7, 2018.
So much so that they even agreed – in fact it was their own idea – to pose for a fun photo and show off their ceremonial "bling."
The Mayor said: "It was a fantastic show – very well done and very funny. It was proper laugh-out-loud stuff.
"People who have got tickets for a show over the next few weeks are absolutely going to love it. Those who have not yet got tickets – best go and get some quickly; you don't want to miss out."
And council chairman, Cllr Best, congratulated the Octagon Theatre team on once again giving the Yeovil, South Somerset and surrounding area such a great show to enjoy.
"Everyone involved with the pantomime should be really proud at what they have achieved," he said. "I'm sure they will have an amazingly successful run with Cinderella."
If you have not got your tickets yet for the panto – go to the Octagon's website at www.octagon-theatre.co.uk  or phone the box office on 01935-422884.
PHOTOS: The Mayor of Yeovil, Cllr Darren Shutler (left), and South Somerset District Council chairman, Cllr Mike Best, having some panto fun.
Tags:
Leisure.