YEOVIL NEWS: School in a Bag pop-up shop to stay in Quedam for longer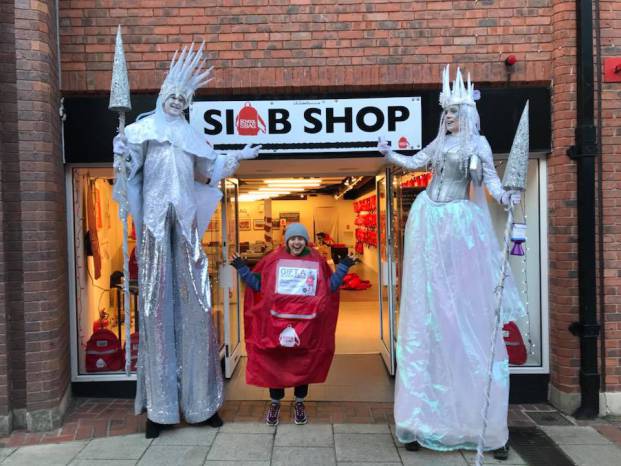 THE School in a Bag charity pop-up shop in the Quedam Shopping Centre in Yeovil is to stay open until just before Christmas.
It was planned that the shop would close this weekend following another successful run in the Quedam, but it has been announced that the store will now stay open until Friday, December 22, 2017.
Luke Simon, chief executive of the SIAB, said: "It is a huge thank you to the Quedam Shopping Centre for letting us have extra time in the shop.
"We're no longer closing this weekend, but December 22 instead which is absolutely brilliant."
The School in a Bag is an initiative that aims to provide support to victims of disasters worldwide, regardless of race, politics or religion. It delivers rucksacks full of stationery and resources to poor, orphan, vulnerable and disaster affected children.
People are being encouraged to fund a SchoolBag instead of Christmas cards; buy a SchoolBag for a loved one as a Christmas present; or fund a SchoolBag as a gift for a child who, without one, will have a limited education.
Luke added: "They cost just £20 for a numbered, trackable, unique SchoolBag that you will find out exactly where in the world it has gone and, if you come into the shop, you get to pack it as well.
"Just think – the next person who opens it, will be the child who receives it."
School in a Bag is an initiative of the Piers Simon Appeal that was first created soon after the Boxing Day 2004 Asian Tsunami which claimed the lives of around 230,000 – including former Preston School and Yeovil College student Piers Simon of Chilthorne Domer.
More information about School in a Bag can be found on this link - http://www.schoolinabag.org/ .
PHOTO – TOP: School in a Bag pop-up shop's Hannah Gauntlett is pictured with a couple of "tall visitors" to the Quedam Shopping Centre in Yeovil.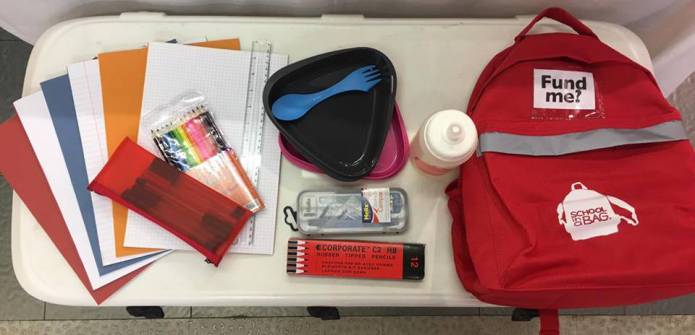 PHOTO – ABOVE: What goes into a SchoolBag.
Tags:
News.