YEOVIL NEWS: Westfield students pack bags of hope for poverty-stricken children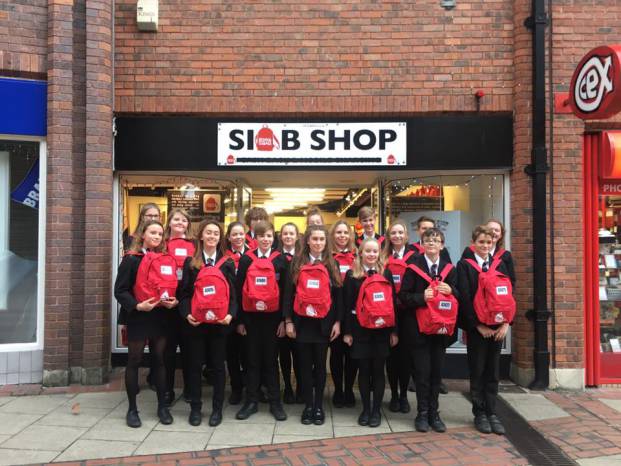 STUDENTS from Westfield Academy in Yeovil have done their bit to support the ongoing work of the locally-based School in a Bag charity.
The charity currently has a pop-up shop at the Quedam Shopping Centre where people can sponsor a schoolbag for £20 which will be distributed to poor, orphaned and neglected children in countries around the world which have been devastated by natural disasters, poverty or war.
Each bag contains everyday school essentials such as pens, paper and books and eating utensils and a drink bottle.
The children from Westfield visited the pop-up shop in the Quedam where they packed 45 schoolbags which they had raised money for over the past few months.
A School in a Bag spokesman said: "It was fab to receive a visit from the Westfield Academy students and we'd like to thank them for their continued support."
The charity pop-up shop is open until Sunday, December 3, 2017, so there is still plenty of time for people to visit.
School in a Bag is an initiative of the Piers Simon Appeal which was created soon after the Asian Boxing Day Tsunami of 2004 which claimed the lives of thousands of people including former Preston School and Yeovil College student Piers Simon.
PHOTO – TOP: Westfield Academy students outside the School in a Bag pop-up shop in the Quedam Shopping Centre, Yeovil, which is open until Sunday, December 3, 2017.
Tags:
News.