YEOVIL NEWS: Tesco exit onto Clarence Street is being used as an entrance by some people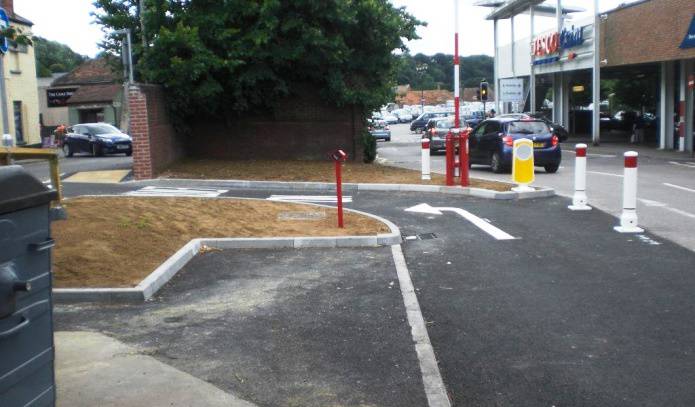 A TESCO shopper has warned that there will be a serious accident sooner or later after seeing people on bikes and motorbikes using the new second exit from the store car park in Yeovil as an entrance.
Two lads on motorbikes were seen entering the car park from the exit-only access onto Clarence Street late on Thursday (November 16, 2017) afternoon.
"They rode in at some speed," said an eye-witness who did not want to be named. "If a car had been using the exit road the driver might not have been able to avoid hitting them.
"I had just done some shopping in Tesco and was using the normal way out as I had to get some petrol at the filling station.
"I couldn't believe it when I saw these two young lads on their motorbikes. They then weaved in and out of the cars which were waiting as pedestrians were using the crossing – they could have quite easily had an accident."
And he added: "What is worse is that it's not the first time I've seen this new exit used by people as a shortcut into Tesco.
"I've seen pedestrians and cyclists use it as well. It's quite narrow – there's not a lot of space. There will be an accident there sooner or later and it could be a bad one.
"Not really sure how this exit road can be monitored properly in all honesty, but people just need to be a little bit sensible and let it be used for what is intended – an exit road for motorists."
It was back in July 2017 when the new junction at the Tesco car park opened to try and ease traffic congestion and improve journey times for people in the town centre.
Somerset County Council created the second exit from Tesco onto Clarence Street. It has meant that cars that have previously had to loop around the Horsey Lane roundabout to travel north or east can now simply drive onto Clarence Street and then access the Hospital Roundabout.
Tags:
News.