YEOVIL NEWS: Car lands on its roof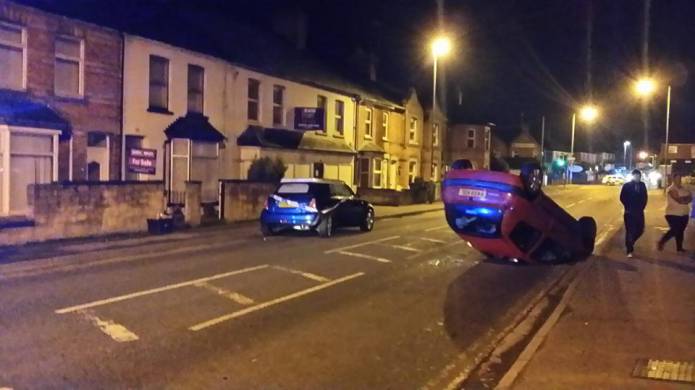 EMERGENCY services were called out on Wednesday (November 8, 2017) night after a car landed up on its roof in Yeovil.
The incident happened along the busy Lyde Road near to the Lidl store and next to Chepstow Court.
That section of Lyde Road was closed off to motorists by police while the situation was sorted out and the vehicle was recovered.
It is understood that thankfully nobody was hurt in the incident.
A recovery truck arrived at the scene at about 10pm.
PHOTO: The scene at Lyde Road on Wednesday, November 8, 2017. Photo - submitted.
Tags:
News.